Foodie Stuff
Angry Asian Creations - i'm asian. i'm angry. i create.
there was another time where i was put in an awkward position. i had just finished a work out (back when i actually had a gym membership!) and i was standing there, minding my own business when an old school lincoln pulled up, the passenger window rolled down and the driver leaned toward me. i honestly believed he was asking for directions, kinda sorta not really like Pretty Woman and i was/am not hooker and he was not richard gere in a Lotus Esprit. he yelled out "are you hacking?" now. mind you, i had no idea what that term meant, but i figured it couldn't be good. so the best defense is a good offense, i retorted: "DO I LOOK LIKE I AM? GET AWAY FROM ME BEFORE I CALL THE PO-PO!" you guys. no one ever says po-po, i don't even think they used it in Boyz in the Hood. but that was what i said and tho the guy drove away, i felt uncomfortable, like i had done something completely not me and thankfully this dude didn't know it, but i still felt like a farce.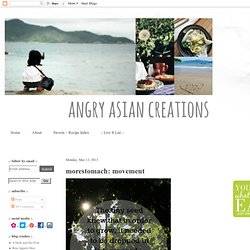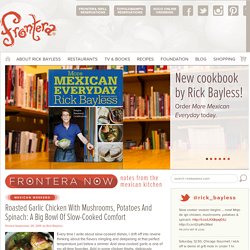 Restaurant Week starts Friday, January 24th! – Frontera Gill and Topolobampo will each participate in Restaurant Week with special, three-course lunch menus for $22. On the Topolo side we're offering our new "Topolo in 60" prix fixe, with options such as our classic ceviche, a juicy carne asada, rich enfrijoladas and our Oaxacan chocolate sundae.
Rick Bayless & Frontera News: Gourmet Mexican Cooking
Bon Appetit Magazine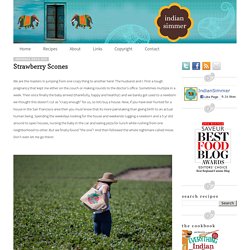 The day was warm, and the sky was china blue. Bees buzzed among the foxgloves, and Daisy wandered down the lane, humming a little tune to herself. Suddenly, from the corner of her eye, she caught sight of a beautiful yellow butterfly stuck in a spider's web. As she crouched down to take a closer look, a black spider emerged from beneath a leaf and began crawling across the web towards it. It was time for her bedtime story and cuddled at one corner of her bed with my arm wrapped around her, the butterfly (my butterfly!) and I were reading her favorite book "Daisy Dawson is on her way".
IndianSimmer - Indian food made easy plus more!
Scanwiches
Tasteologie
Macheesmo - Learning to be Confident in the Kitchen
The Internet Kitchen: Insanity Take Two At the end of 2012 I did the entire Insanity workout program from start to finish. I think I missed like 3-4 days out of two months. It was really hard, but my wife would even tell you that I was in better shape than I've been in since college. I started doing the DVDs again but in a slightly more casual pace.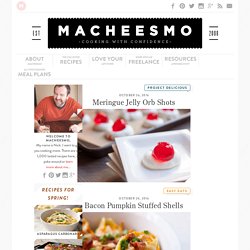 Come to Mama Come on in for lunch and dinner and enjoy a family friendly, laid-back atmosphere. Our goal is to provide our guests with the best experience, from beginning to end.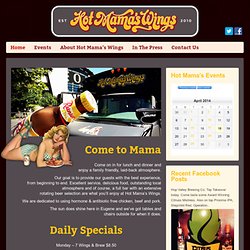 Hot Mama's Wings | Eugene Oregon
Chic'n Shack - Eugene, OR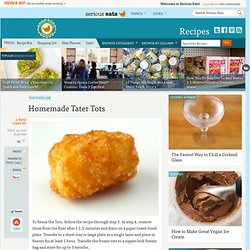 Homemade Tater Tots
To freeze the Tots, follow the recipe through step 3. In step 4, remove them from the fryer after 1 1/2 minutes and drain on a paper towel-lined plate. Transfer to a sheet tray or large plate in a single layer and place in freezer for at least 1 hour. Transfer the frozen tots to a zipper-lock freezer bag and store for up to 3 months. Be careful not to overprocess potatoes or they will become sticky and gummy. If a few large chunks of potatoes remain, break them up with your fingers in the bowl.
Lamb burger with Za'atar seasoning, warm garlic yoghurt sauce and ful medames Creating a Jordanian burger has taken a ridiculous amount of time. Luckily it was totally worth it and the warm garlic yoghurt sauce is a revelation. Big claim, I know, but I would eat this sauce on anything (ok, not anything, ice cream would be gross, but you get the idea), and die happy reeking of garlic. But I'm getting ahead of myself, why did it take so long you ask? Well, let's begin at the beginning… courtesy of CIA World Factbook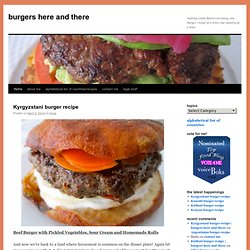 burgers here and there | making exotic flavors un-scary, one burger recipe at a time, one country at a time
The Vortex Bar & Grill
I posted this picture of a "dumpling" on Twitter last weekend and it generated quite a response. Many people felt that the word dumpling implied something small and I'll admit I was surprised when they set a plates of these in front of me. Of course looking back at the menu later I realized that they were actually, "pot stickers," shrimp and leek pot stickers to be exact.
IDEAS IN FOOD
Future Food - Planet Green - On TV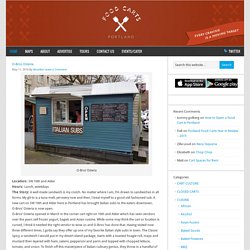 Food Carts Portland A Guide to Food Carts in Portland Oregon Steak Frites PDX April 16, 2014 By dieselboi Leave a Comment
Food Carts Portland
Bula Kava House | Portland, Oregon Kava Bar
Fresh Off the Boat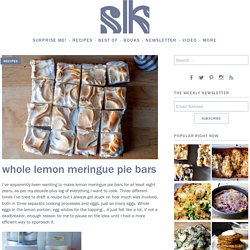 smitten kitchen
Thursday, January 16, 2014 pear and hazelnut muffins We all know that muffins teeter precariously on a razor-thin line that divides the food categories of "Acceptable for Breakfast" and "Nope, This Is Dessert" and one must maintain firm boundaries during the breakfast hours lest the day that follows devolve into a full-on bacchanal of Resolution decompensation that ends with one passed out amid scatters of Cheetos, ketchup packets and French fry grease with a side of cronut. Thus, when I come upon a new muffin recipe — or in this case, when my son is told to pick a recipe for us to make from a new book, and he predictably chooses the thing that most resembles cake — I immediately assess the list of ingredients and label them accordingly:
EAT BEAT Blog
Listing 1 - 10 of 1622 Results Prev123…162163Next Apr 11, 2014 Whether you'd like to learn a single dish, have a cooking party, or train to be a full-fledged chef, Portland culinary experts have a class for you.
SAVEUR.com - Authentic Recipes, Food, Drinks and Travel
Foodblog - Austin Bush Photography
Most Thais are familiar with khanom jeen nam ngiaw (ขนมจีนน้ำเงี้ยว), the northern Thai staple of a pork- and tomato-based broth served over thin, fresh rice noodles. Yet few are aware of the variations the dish can take across the region. In Chiang Mai, nam ngiaw is often rich and oily, and is supplemented with the dried flowers of the cotton tree; in Chiang Rai the dish is hearty and meaty, and there's even a variant made with beef; and in Mae Hong Son, khao sen, as it's known there, tends to be thin and tart with very little meat. Even Phrae, a relatively obscure province in northern Thailand, has its own version. On the surface, khanom sen nam muu (ขนมเส้นน้ำหมู), as the dish is known there, appears deceptively simple.
Slashfood - Food News, Food Culture, Food Conversations
Full Fork Ahead |
Foodie Gossip
Endless Simmer
Eater PDX : The Portland Restaurant, Bar, and Nightlife Blog
Serious Eats: A Food Blog and Community