Inspirations
Inspirations salle de bain
As focus point for 'The animated gif exhibition' I designed a device which is able to play an animated gif.
The gif player « Pieterjan Grandry
photoaddfriend
Villa Wohnzimmer : 500m² de design en Autriche | Archiboom, l'architecture et le design par ceux qui les font ! - Blog CotéMaison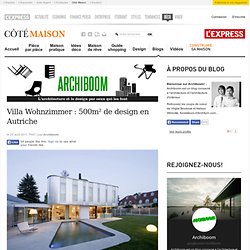 Cette propriété, conçu par Caramel, a la particularité d'avoir un terrain de 500 mètres carrés avec une grande prairie.