Hotels
Big shuffle in the world of hotel distribution in 2012. There are some major developments ahead in the hotel sector which will demand attention of hoteliers in order to stay in control of their marketing mix and distribution costs.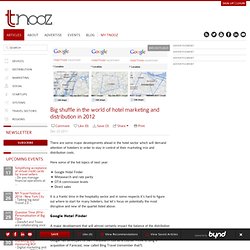 Here some of the hot topics of next year: Google Hotel FinderMetasearch and rate parityOTA commission levelsDirect sales It is a frantic time in the hospitality sector and in some respects it's hard to figure out where to start for many hoteliers, but let's focus on potentially the most disruptive and new of the quartet listed above. Google Hotel Finder A major development that will almost certainly impact the balance of the distribution world is the continued roll-out of Google Hotel Finder.
How Hotels Can Use The Social Web to Build Loyalty. Dec 22, 11 | 12:08 am inShare0 By Josiah Mackenzie for eHotelier.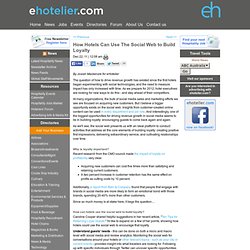 Les hôtels s'inventent de nouveaux codes - HOTELLERIE RESTAURATI. Vie de palace. Why Negative Reviews are a 'Gift' - ClickZ. Sam Decker | May 18, 2010 | 2 Comments inShare1 Negative feedback can help build trust in your brand.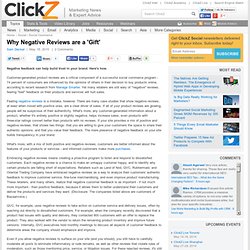 Here's how.
---