Tools
Google Social Search : recherche dans votre réseau social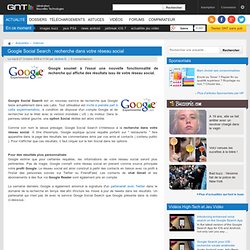 INFORMATION : Si vous souhaitez la survie d'un web libre et gratuit, merci de désactiver votre bloqueur de publicité ou de nous mettre en liste blanche. Pour rappel, la publicité diffusée sur ce site est notre unique source de revenus permettant de vous proposer gratuitement ce contenu en finançant le salaire des journalistes. Plus d'explications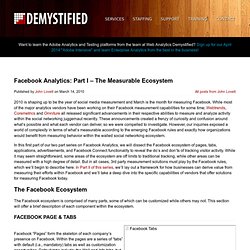 Facebook Analytics: Part I – The Measurable Ecosystem | John Lovett at Web Analytics Demystified
2010 is shaping up to be the year of social media measurement and March is the month for measuring Facebook. While most of the major analytics vendors have been working on their Facebook measurement capabilities for some time; Webtrends , Coremetrics and Omniture all released significant advancements in their respective abilities to measure and analyze activity within the social networking juggernaut recently. These announcements created a frenzy of curiosity and confusion around what's possible and what each vendor can deliver, so we were compelled to investigate. However, our inquiries exposed a world of complexity in terms of what's measurable according to the emerging Facebook rules and exactly how organizations would benefit from measuring behavior within the walled social networking ecosystem.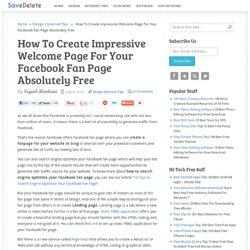 As we all know that Facebook is presently no.1 social networking site with not less than million of users. It means there is a hell lot of possibility to generate traffic from Facebook. That's the reason Facebook offers Facebook fan page where you can create a fanpage for your website or blog to interact with your potential customers and generate lots of traffic by making lots of fans.
How To Create Impressive Welcome Page For Your Facebook Fan Page Absolutely Free
Facebook now allows users to create dedicated "pages" for businesses, products, brands, etc. I setup our page this weekend and thought I would share some insights for those thinking about doing this. 1. You will need a personal Facebook account to setup a business page.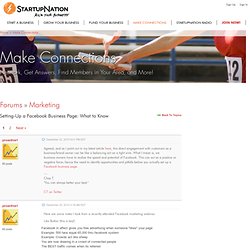 Setting-Up a Facebook Business Page: What to Know
// Mise à jour juillet 2011 >> Remarque importante : depuis quelques mois déjà, Facebook ne permet plus l'ajout de l'application Static FBML décrite ci-dessous. Si celle-ci a déjà été ajoutée à votre page, elle reste active et ce tutoriel est toujours d'actualité; dans le cas contraire, vous devez désormais créer votre propre application. Nouveau tutoriel à venir prochainement !
» Comment intégrer un onglet d'accueil à sa page Facebook ?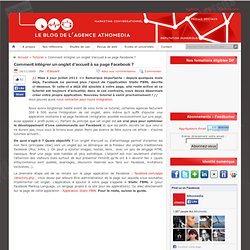 Facebook Group RSS Feed
Comment créer un fil RSS à partir d'un groupe Facebook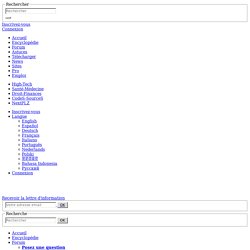 Réseau social et communauté virtuelle de plus de 200 millions d'utilisateurs, la plate-forme communautaire Facebook est devenue en quelques années un site incontournable du web sur lequel il est indispensable d'être référencé. Note : Avant de continuer, nous vous recommandons de lire dans un premier temps cet article pour vous familiariser un peu plus avec Facebook. A quoi servent les applications ? Puisque avoir une présence sur Facebook est plus que recommandé pour une entreprise, pourquoi ne pas pousser encore plus loin les avantages qu'offre cette immense plate-forme ? Ce sont ainsi les objectifs que s'est fixé Facebook en mettant à disposition de nombreuses applications destinées à enrichir les profils de membres.
Facebook : utiliser les applications pour votre business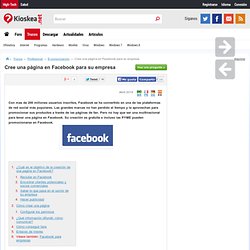 Cree una página en Facebook para su empresa
Con mas de 200 millones usuarios inscritos, Facebook se ha convertido en una de las plataformas de red social más populares. Las grandes marcas no han perdido el tiempo y la aprovechan para promocionar sus productos a través de las páginas de fan. Pero no hay que ser una multinacional para tener una página en Facebook.
Salut à tous amis internaute, Bon puisque personne ne veut répondre sans faire de chantage, moi je vous donne le lien à rentrer dans la barre d'adresse ( là où il y a écrit " http://www..... " ) . Mais d'abord, allé sur votre petite fenêtre pour inviter vos amis et copier coller ensuite le lien suivant:
Facebook : inviter tous ses amis en même temp [Résolu]
In the last couple of years, Facebook has gone from a college photo-sharing site to a burgeoning business- networking platform for self-promotion, advertising and multimedia interaction. With new apps and add-ons, Facebook users can send each other a virtual drink, create and host events, advertise their businesses through social ads, and more. When Charlie Gibson hosted the debate for the 2008 presidential candidates along with Facebook, the little networking site became a powerhouse in the online-marketing community.
The Facebook Marketing Toolbox: 100 Tools and Tips to Tap the Facebook Customer Base - Inside CRM
Bon, maintenant que vous avez établi une bonne stratégie de gestion de votre image , vous avez commencé à poster des articles, voir à créer votre Fan page. Et maintenant ? Nous allons voir ici comment vous pourrez configurer avec précision votre profil pour qu'il ait un maximum d'effet sur vos lecteurs. Voici donc 5 astuces qui vous permettront d'optimiser vos activités sur Facebook, d'optimiser la création de votre avatar, d'afficher des informations différentes pour vos fans et non-fans, créer votre propre url Facebook et enfin quand et comment poster des articles qui vous mèneront vers le succès.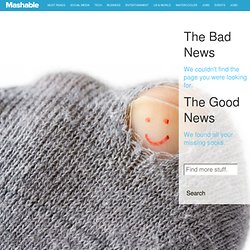 Social Networking in your Email Signature