Temp
Blog Archive » Apprendre 20…50
Evolution and Creativity: Why Humans Triumphed
Updated May 22, 2010 12:01 a.m. ET Human evolution presents a puzzle. Nothing seems to explain the sudden takeoff of the last 45,000 years—the conversion of just another rare predatory ape into a planet dominator with rapidly progressing technologies. Once "progress" started to produce new tools, different ways of life and burgeoning populations, it accelerated all over the world, culminating in agriculture, cities, literacy and all the rest.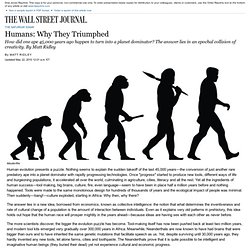 Depuis l'arrivée de la génération Y sur la scène RH, beaucoup a été dit sur celle-ci pour essayer de comprendre en quoi elle est différente de la précédente (voir aujourd'hui de la suivante). En faisant cela nous sommes passé par plusieurs étapes permettant de mieux l'identifier : 1 – les stéréotypes liés à l'âge: « Ah, les jeunes de maintenant, de vrais boulets !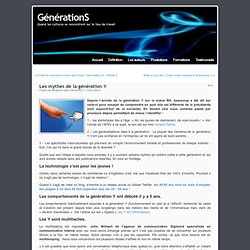 Les mythes de la génération Y | Generation Y 2.0
SeriousGame.be : Compte
Compte-rendu de la conférence du 4 mai 2010 à Imagix à Mons Le moins que l'on puisse dire, c'est que ce premier événement autour du jeu sérieux a connu un vrai succès de foule. Initialement prévue pour 150 personnes, le nombre d'inscriptions à dépassé très rapidement les 400 inscrits. Une salle comble donc pour accueillir cette première conférence, preuve que l'intérêt pour les Serious Game n'est pas futile. Après un accueil "stylisé" par la société A-Hermes, spécialisée en animation d'événement, Pascal Poty de l'AWT,a ouvert la conférence précisant que la journée serait interactive et elle le fut. Qu'est ce qu'un Serious Game ?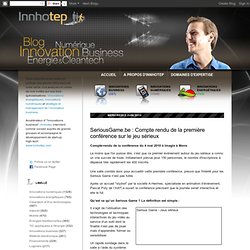 Nos
Au début, j'écrivais un blog. Et puis, tu es venu le lire, Et puis tu as commenté, on a discuté, on s'est liés. Et puis on s'est rencontré et il y eu ce fameux moment Où l'on ne se connaît toujours pas vraiment et Où tu me demandes "Alors, quoi de neuf depuis hier ?"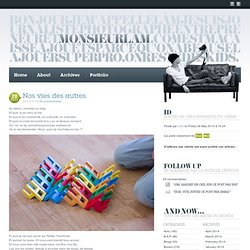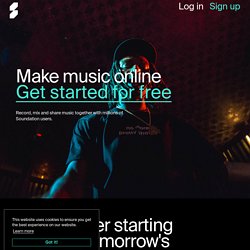 Professional Music Studio Soundation Studio has all the functionality of a professional desktop DAW including real time effects, virtual instruments, automation, recording and much more! And best of all - It's online, accessible through your browser. Incredible Sounds The studio has over 700 great sounding free loops and samples. But if you feel like that is not enough - just browse the sound shop.