Online Stores
High Performance Auto Parts JEGS is the Leading High Performance Auto Parts store with the best discounts on Accel, K&N,Holley, MSD and Moroso. Offering new high performance auto parts and discount auto parts. Performance Parts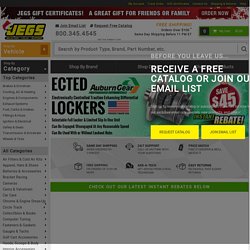 JEGS Performance Auto Parts - Holley - Billet Specialties - Edelbrock - MSD - Moroso - Mr Gasket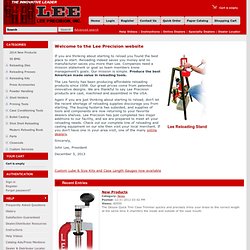 New ProductsCategory:NewsPosted: 12-31-2012 03:42 PM Views: 32317 The Deluxe Quick Trim Case Trimmer quickly and precisely trims your brass to the correct length at the same time it chamfers the inside and outside of the case mouth. What do I need to startCategory:How do I start reloading?Posted: 04-06-2012 10:49 AM Views: 64850 If you have no loading equipment and are just getting started, you must consider that these basic steps need to be taken. 1. Resize and de-prime the spent case 2.
Lee Precision, Inc. Reloading Tools and Equipment
Details Published on 17 December 2013 Written by joelle
Steve's Wholesale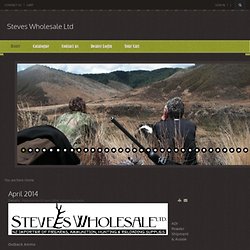 Dillon Precision: Reloaders, Reloading Equipment, Bullet Reloading, Bullet Reloaders
CH Tool & Die
"Brands That Perform" means something here at Lyman. Performance means more than just getting the job done. It means delivering value while advancing technology. Most important it means listening to the needs of shooters. In fact, the development of our products is most often directly linked to the feedback we get from our customers and the retailers who supply them.
Lyman Products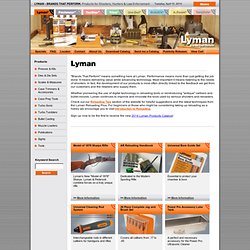 Visit our ecommerce site at https://FSReloading.com Welcome to Factory Sales. 2012 has been a year of big changes for all of us at Factory Sales. On February 7th, 2012, we changed our name from Factory Sales to FS Reloading in order to eliminate any confusion between our company "Factory Sales" and the Lee Precision Factory. We designed, built and deployed a completely new web site, a massive undertaking which is still unfolding. And during the first weeks of September 2012, we moved from our original home at the Hartford Municipal Airport to the 10,000 square foot facility located at 1667 Independence Ave, Hartford, Wisconsin shown in the photo below.
Factory Sales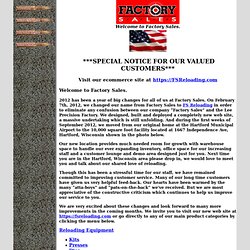 Huntington
eCommerce Web Site Now Open- click on image below! We encourage you to create a user account. Simplified navigation, Detailed product descriptions with enhanced photos. Confidential dealer pricing is only available after submitting a current Federal Firearms License (FFL) to PO Box 991 Oroville, CA 95965 U.S.A. or FAX (530) 534-1212.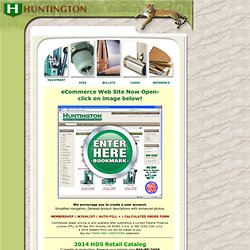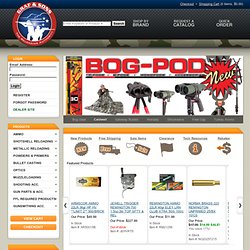 Checkout • Shopping Cart (0 items, $0.00) Prvi Partizan Brass On SaleMilitary Surplus Ammo SaleLapua Brass On SaleMagneto SpeedPacked-N-PinkCaldwell Rock BR NextPrevious Featured Products REM PRIMER 7-1/2 SMALL RIFLE B.R. 5000/csOur Price: $176.99In StockItem #: RM71/2ARMSCOR AMMO 5.56mm (223) 62gr FMJ-BT 20/BX 50/CSOur Price: $10.59In StockItem #: AR50163ON TARGET AMMO 300 AAC BLACKOUT 147gr FMJ 50/bOur Price: $40.59In StockItem #: OTA30014750BROWNELLS JB BORE CLEANER 2oz ORMDOur Price: $9.99In StockItem #: BN083065012HRN AMMO 17 HMR 17gr V-MAX 50/BX 40/CSOur Price: $12.99In StockItem #: HRN83170HRN 9MM (.355) 115gr FMJ BULLET RN BULK PER 100Our Price: $13.49In StockItem #: HRN35557BVolume Discounts AvailableHRN PRESS LOCK-N-LOAD AP EZ-JECT AUTO-PROGRESSIVEOur Price: $449.99$424.99 SALE!
Graf & Sons