Flash cms
Flash Content Management System - fCMSPro - Flash CMS. Flash CMS - Manage Flash with Yooba Studio. Flash CMS, CMS for Flash, Flash Based CMS. The fCMS is a Flash CMS component (Flash Content Management System) that allows you to update text, images and SWFs directly on a live Flash website without ever leaving your browser window.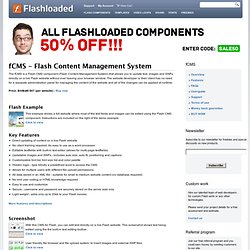 The website developer or their client has no need for a separate administration panel for managing the content of the website and all of the changes can be applied at runtime. Price: $149.95 $67 (per website) - Buy now This example shows a full website where most of the text fields and images can be edited using the Flash CMS component. Flash CMS - Rainbow Live. 15 of the Most Promising Flash CMS Solutions. Get the FlatPix UI Kit for only $7 - Learn More or Buy Now Flash developers and users are constantly looking for powerful Flash CMS solutions.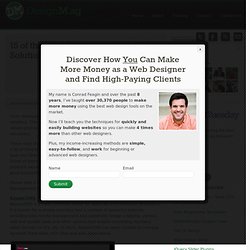 The case is any Flash CMS (Flash Content Management System) allows anyone to easily build Flash web sites and update them whenever necessary. These days the number of Flash CMS solutions is growing rapidly and it takes a lot of time to find every new Flash CMS that enters the market. In order to save you time we offer a list of the most promising Flash CMS Solutions. Some of them are free to use, however most of them are commercial products because it takes a lot of time and efforts to make something really good and professional.
Flash CMS / Flash Content Management System / Flashblocks - Home. Flash CMS. A Flash Content Management System (Flash CMS) is a Content Management System specifically designed to create and manage Adobe Flash Content.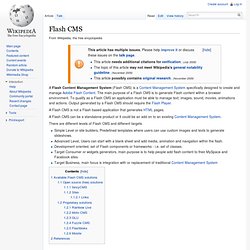 The main purpose of a Flash CMS is to generate Flash content within a browser environment. To qualify as a Flash CMS an application must be able to manage text, images, sound, movies, animations and actions. Output generated by a Flash CMS should require the Flash Player. Flash CMS Templates | Flash CMS Web Design. Flash CMS Templates. Create Award Winning Websites. Dynamic flash templates with XML based gallery is a new wave in streaming growing ocean of Internet solutions.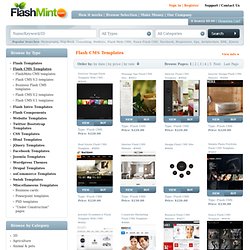 Its pretty easy to modify our flash CMS websites every time your need using convenient and intuitive admin interface. Dynamic CMS flash photo galleries aim to make your life easier! Flash CMS - Fancy Flash. Flash Website CMS | MotoCMS.
---