History
American History but with Cats by *LucidKrypton on deviantART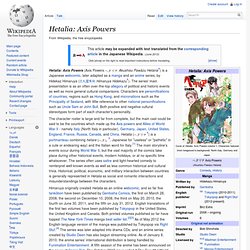 Hetalia: Axis Powers (Axis Powers ヘタリア, Akushisu Pawāzu Hetaria?) is a Japanese webcomic, later adapted as a manga and an anime series, by Hidekaz Himaruya (日丸屋秀和, Himaruya Hidekazu?). The series' main presentation is as an often over-the-top allegory of political and historic events as well as more general cultural comparisons.
Hetalia: Axis Powers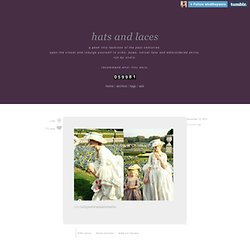 Anonymous asked: I would first like to say thank you - I am simply thrilled to have images of Worth's masquerade costume copied from the gown of a Spanish princess. I didn't know about this and I have been putting together a PowerPoint presentation on this type of costume so this is a great help. I would like to know where it came from, a few of the images on your site I recognize, but many of them I have never seen before.
hats and laces
Oddities of American History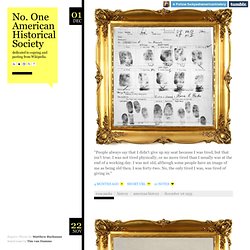 From the Writer's Almanac: "It was on this day in 1933 that Albert Einstein officially moved to the United States to teach at Princeton University. He had been in California working as a visiting professor when Hitler took over as chancellor. His apartment in Berlin and his summer cottage in the country were raided, his papers confiscated, and his bank accounts closed. He returned to Europe and handed in his German passport, renouncing his citizenship.
short histories January 23rd, 2011 So way back in about 2008 when this comic was first being born, if you will (gahhhh sooo loooong ago!), I sent Bridget character lists with sort of absurdly detailed backstories. Some of it has made it into the comic, some of it has proved completely irrelevant, and some of it I kept hoping would come up but never actually did.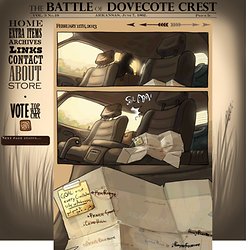 Dovecote Crest: a Civil War reenactment webcomic
Complete History Of The Soviet Union, Arranged To The Melody Of Tetris
Alexander Hamilton Song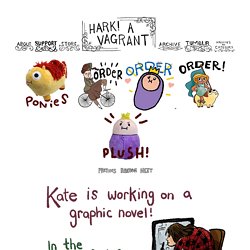 Friends: Lynn AllinghamJohn AllisonAmy AshDawn and Margie BeatonMarc BellSally BloodbathJohn CampbellScott CampbellRyan CarleyAnthony ClarkRebecca ClementsMelanie ColosimoDomitille CollardeyJillian Comeau, Kim Carson and Michelle SkeldingAaron DiazThe Doug Wright AwardsJess FinkEric FeursteinBrian FukushimaSarah GliddenMeredith GranLisa HanawaltDustin HarbinChristopher HastingsEmily Horne and Joey ComeauJimmie KilpatrickJon KlassenSteve LambkeHope LarsonJoe ListDavid MalkiPhil McAndrewCarolyn MerrimanCarly MonardoVicki NerinoAndre RichardRyan NorthRyan PequinNeil RoughJeffrey RowlandGabby SchulzSmart and BirdDeana SobelNathan StapleyHenry SvecMatthew TraffordJulia WertzBritt WilsonStephanie WeirathmuellerSteve WolfhardYou've Changed RecordsChip Zdarsky Good comic shops that have taught me a thing or two: The Beguiling, TorontoStrange Adventures, HalifaxLegends Comics and Books, VictoriaDesert Island, Brooklyn
Blockade (1938