Art Guides and Blogs
Let's Get Real About Concept Art | Howtonotsuckatgamedesign.com. The public perception of what concept art means is severely skewed.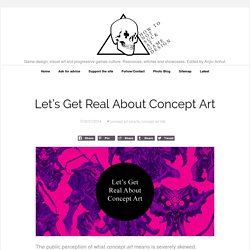 While I have to accept that people broadly label art created for games and films concept art, including promotional illustrations, it is necessary to get real about what concept art as a craft actually is. My students and other young artist I talk to get presented with misleading standards for concept art, which feeds into insecurities and doubts. And that puts unnecessary roadblocks in their ways. Brittney Lee: Frozen - Elsa. I'm an Ariel girl.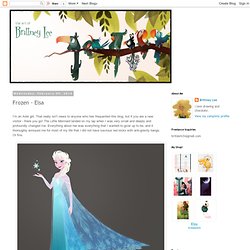 That really isn't news to anyone who has frequented this blog, but if you are a new visitor - there you go! The Little Mermaid landed on my lap when I was very small and deeply and profoundly changed me. Everything about her was everything that I wanted to grow up to be, and it thoroughly annoyed me for most of my life that I did not have luscious red locks with anti-gravity bangs. Or fins. And then Elsa. Ligne Claire — Claire's fancy-pants HISTORICAL FASHION MASTER POST. 10 Things...Evaluate Your Painting. Greg Manchess I used to put my head down and plow through a piece, waiting for it to turn up some magic.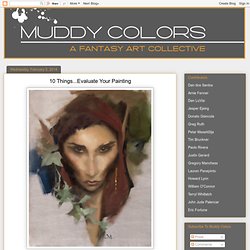 Wanting it to be exactly like the picture in my head. The one I saw soclearly. Artist Selfies: Everybody's Doing It. I review a lot of portfolios.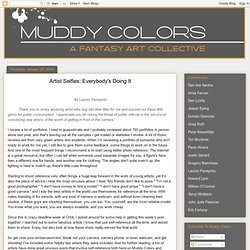 I tried to guesstimate and I probably reviewed about 750 portfolios in person alone last year, and that's leaving out all the samples I get mailed or websites I review. A lot of those reviews are from very green artists and students. When I'm reviewing a portfolio of someone who isn't ready to work for me yet, I still like to give them some feedback, some things to work on in the future. How to draw hand holding gun | How to draw and paint tutorials video and step by step. How to draw hand holding gun.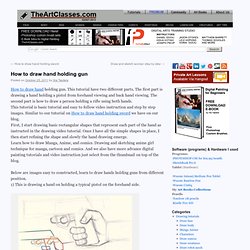 This tutorial have two different parts. The first part is drawing a hand holding a pistol from forehand viewing and back hand viewing. The second part is how to draw a person holding a rifle using both hands. This tutorial is basic tutorial and easy to follow video instruction and step by step images. Use edges and sharpness in portraits.
---