Music
Dear Pandora Visitor, We are deeply, deeply sorry to say that due to licensing constraints, we can no longer allow access to Pandora for listeners located outside of the U.S., Australia and New Zealand. We will continue to work diligently to realize the vision of a truly global Pandora, but for the time being we are required to restrict its use. We are very sad to have to do this, but there is no other alternative.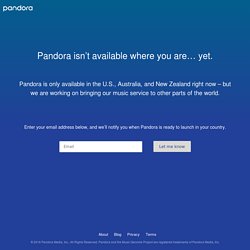 mufin is a leading expert for audio identification and music recommendation software solutions powered by its own patented advanced audio fingerprinting technology. mufin's software solution for audio identification allows you as a broadcaster, content producer, advertiser, brand, app developer or service provider to bridge the gap between TV (on-air) and a companion device (online), enabling Real-time identification of any audio content, e.g. recognition of TV or radio channel, TV series or shows, TV advertisement, movies etc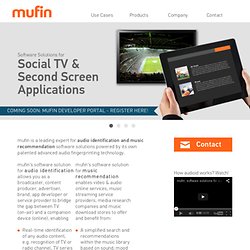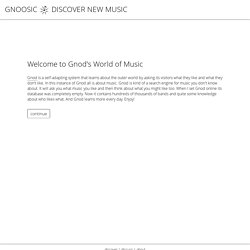 Welcome to Gnod's world of music... Even if you don't know what you are looking for - gnod will find it. Gnod is a self-adapting system that learns about the outer world by asking its visitors what they like and what they don't like. In this instance of gnod all is about music. Gnod is kind of a search engine for music you don't know about.