Fonts
Ask H&FJ: Four Ways to Mix Fonts. 26 Must-Have Free Fonts. Fonts are one of the essential parts of graphic design.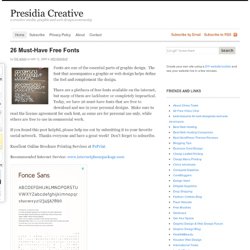 The font that accompanies a graphic or web design helps define the feel and complement the design. There are a plethora of free fonts available on the internet, but many of them are lackluster or completely impractical. Today, we have 26 must-have fonts that are free to download and use in your personal designs. Make sure to read the license agreement for each font, as some are for personal use only, while others are free to use in commercial work. If you found this post helpful, please help me out by submitting it to your favorite social network.
Themed Fonts Download Free Movie and Music Fonts. The Best Free Fonts of 2010 | TCA inspired design. 40 Beautiful Free Fonts For Creating Attractive Typography Headl. FreebiesBy TimothyBlake · On April 19, 2010 A sweet collection of carefully handpicked high quality free fonts, which are all suitable to be used for creating attractive typography headlines which will attract people's attention.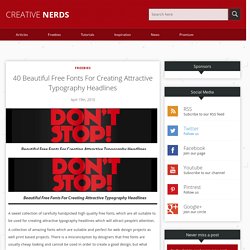 A collection of amazing fonts which are suitable and perfect for web design projects as well print based projects. There is a misconception by designers that free fonts are usually cheap looking and cannot be used in order to create a good design, but what designers don't realise is that there is the odd good free font it just takes time in order to find the perfects ones. 30 Free Fonts You MUST Have | Web Design Tutorials | Creating a. Today we didn't really concentrate on creating a set following specific font styles.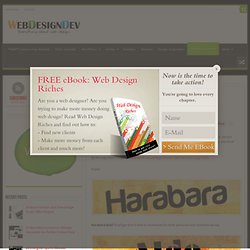 This time, we put together a mix of free fonts which are really worth using and shouldn't be missing in your personal font library. We are sure you'll find you own favorite between these 30 below. By the way, don't forget to download my package of over 340 Premium Logo PSDs . Dafont.com. Free Font Download - Cool Fonts. 30 high-quality free fonts for great designs. EDIT: Please note that some of these fonts are for personal use only, make sure you always check the license before using the font.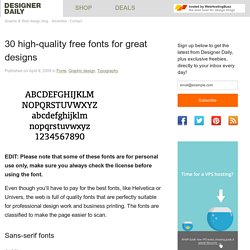 Even though you'll have to pay for the best fonts, like Helvetica or Univers, the web is full of quality fonts that are perfectly suitable for professional design work and business printing. The fonts are classified to make the page easier to scan. How to: Make a Hand-Drawn Font | BittBox. If our freebies have benefited you personally or have helped you earn a profit please consider donating via paypal.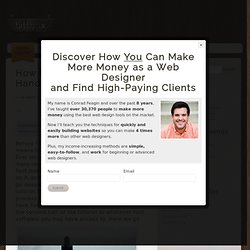 Donate Now Before I start, let me say that this is by no means the only way to make a hand drawn font. Ever since I began giving away fonts, I've had many requests for me to write a tutorial on my font making process, so here it is. 15 Beautiful Free Web 2.0 Fonts | Dzine Blog. Learn how to earn $125 or more per hour as a freelancer - Click Here Looking for hosting?.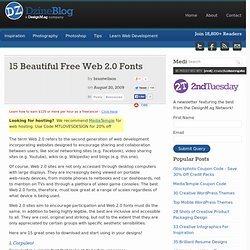 We recommend MediaTemple for web hosting. Use Code MTLOVESDESIGN for 20% off The term Web 2.0 refers to the second generation of web development incorporating websites designed to encourage sharing and collaboration between users, like social networking sites (e.g. Facebook), video sharing sites (e.g. Top 30 Free But Very Professional Fonts For Everyday Use In 2010.
---