Musique
Page & plant (Led Zeppelin) - Kashmir (Oriental Version)
Le Mellotron check your head.
Premieres It's Friday so Let's Take Off Our Shirts and Dance to the New Video for Royce Wood Junior's "Hardly" The track comes from his debut EP 'Tonight Matthew,' out April 21. Dumbing for Drummies Building An Empire with SJC Drums The company started in the owner's grandma's basement. Now they make drums for Green Day. NOISEY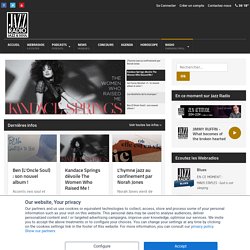 Altitude Jazz Festival souffle sa huitième bougie à Montgenèvre ! Du 24 janvier au 08 février, le festival Altitude Jazz fête ses huit ans à la station Montgenèvre. Ben L'Oncle Soul, "Être un homme comme vous"
Jazz Radio, La radio de tous les Jazz