Religion, faith, atheism etc.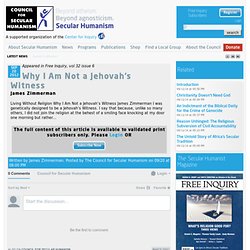 Council for Secular Humanism
Living Without Religion James Zimmerman I was genetically designed to be a Jehovah's Witness. I say that because, unlike so many others, I did not join the religion at the behest of a smiling face knocking at my door one morning but rather because my parents were Jeho­vah's Witnesses. And they were both Jehovah's Witnesses because their parents were Witnesses.
TEDxCambridge: Greg Epstein on secular community
Atheism in America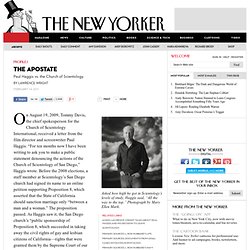 Paul Haggis vs. the Church of Scientology
On August 19, 2009, Tommy Davis, the chief spokesperson for the Church of Scientology International, received a letter from the film director and screenwriter Paul Haggis. "For ten months now I have been writing to ask you to make a public statement denouncing the actions of the Church of Scientology of San Diego," Haggis wrote. Before the 2008 elections, a staff member at Scientology's San Diego church had signed its name to an online petition supporting Proposition 8, which asserted that the State of California should sanction marriage only "between a man and a woman." The proposition passed.
Organized Religion / atheism / humanism...
Warm, filling, flavor-packed soups and stews are the perfect antidote to chilly winter days. Skip canned soups that are packed with sodium and other hard-to-pronounce ingredients and try one of these easy recipes. Each pot simmers with good-for-you nutrients and offers a satisfying, low-calorie meal .
Northwestern-Style Lentil Chili - Healthy Soups to Keep You Slim and Satisfied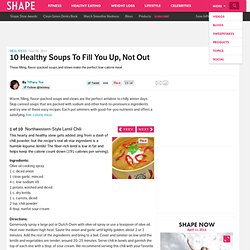 Paul Haggis vs. the Church of Scientology