Special needs
Apps for Kids (and Adults) with Hearing Loss - Google Docs
Accessible Technology Tips {AT tips} - clean & simple accessible technology tips for all
Qualifications - Bookshare - Accessible Books for Individuals with Print Disabilities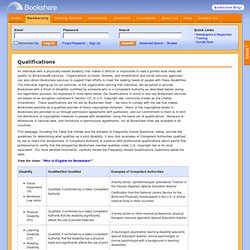 An individual with a physically-based disability that makes it difficult or impossible to read a printed book likely will qualify for Bookshare® services. Organizations (schools, libraries, and rehabilitation and social services agencies) can also obtain Bookshare services to support their efforts to meet the reading needs of people with these disabilities. The individual signing up for our services, or the organization serving that individual, will be asked to provide Bookshare with a Proof of Disability (certified by someone who is a Competent Authority as described below) during the registration process.
computer assistive technology abilityhub for disability and disabilities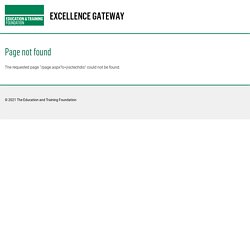 Toolkit for creating accessible learning materials
Welcome to the toolkit for creating accessible learning materials.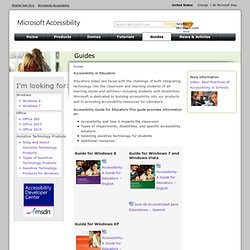 Mobile/Text Only Worldwide Accessibility United StatesChange |All Microsoft Sites
Accessibility Guide for Educators
Home | RSC