Music
Do2Learn: Educational Resources for Special Needs. iPad Multimedia Tools. Kid Safe Browsers for iPad and iPhone. By Natalie Parents know that it's not safe to allow children unrestricted access to the internet.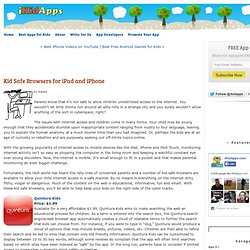 You wouldn't let little Jimmy run around all willy-nilly in a strange city and you surely wouldn't allow anything of the sort in cyberspace, right? iPad implementation. How music touches the brain. Finnish researchers have developed a new method that makes it possible to study how the brain processes various aspects of music such as rhythm, tonality and timbre.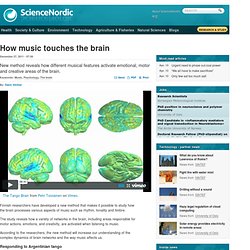 The study reveals how a variety of networks in the brain, including areas responsible for motor actions, emotions, and creativity, are activated when listening to music. According to the researchers, the new method will increase our understanding of the complex dynamics of brain networks and the way music affects us. Responding to Argentinian tango.
---