Autism
speech therapy for autism-itherapy
Autism Internet Modules (AIM) | autismpdc.fpg.unc.edu
Our center is in the process of developing online modules for each of the 24 identified evidence-based practices.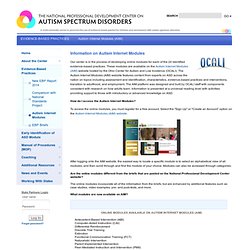 Autism & The iPad
Autism Spectrum Directory
iPad, iPod Touch and iPhone Apps – Social Life Skills Apps By Autism Spectrum Directory, All Rights Reserved. This is a list of Social Life Skills Apps compatible with iPhone, iPod Touch and iPad.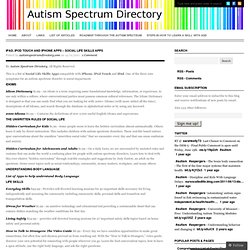 UPDATE (08/19): Winners of promo codes for VAST speech therapy apps have been announced. See comments below. Congratulations!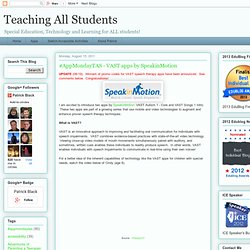 #AppMondayTAS - VAST apps by SpeakinMotion
Proposed Revision | APA DSM-5