Stumble Upon
Cut the Rope. 6 Summer Bunk Bed Rooms. Whether you have a large family or a busy summer house, a bunk room is an ideal solution for accommodating lots of guests.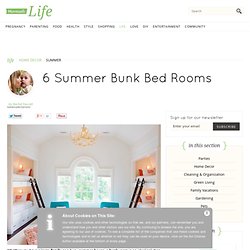 Here are some of our favorites. This nautical-inspired bunk room in a Hamptons home by Steven Gambrel features lots of room for storage with built-ins and under-bed drawers. Custom netting provides safety for the top bunks. An absolutely gorgeous bunk room from the Lerer House in Park City, Utah. Love the barrel ceiling! Explore more. Web pages, photos, and videos | StumbleUpon.com. How To Make Rage Faces on Facebook Chat. Simply type the above code that corresponds to the appropriate rage face into Facebook chat, and the image of the rage face you chose will appear, emoticon-like in its existence.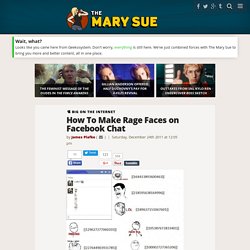 Facebook didn't suddenly become hip to the Internet and add rage face emoticons (something from which Google Chat would greatly benefit), but the ability to add rage faces to Facebook chat is more of a hack than anything else, and something to which you can add. Reddit user daychilde explains that these aren't actually some form of ragemoticon, but that the double bracket and code corresponds to a user profile or page, and when put into Facebook chat, will show the thumbnail of the profile or page that the code links to. So, all one has to do to make any picture a Facebook chat emoticon, is to simply create a user profile or page that uses the desired picture as the profile picture, then enter the double brackets and corresponding code into Facebook chat.
Here's a tidy list of some more rage face codes: Facts and Chicks. Cage Diver South Africa Great White Sharks. Dive Gansbaai, South Africa and come face to face with sharks twice the size of grown men.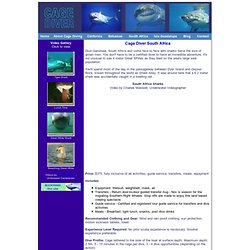 You don't have to be a certified diver to have an incredible adventure. It's not unusual to see 4 meter Great Whites as they feed on the area's large seal population. You'll spend most of the day in the passageway between Dyer Island and Geyser Rock, known throughout the world as Shark Alley. It was around here that a 6.2 meter shark was accidentally caught in a trawling net.
---