Food Stuff
cookery deliciousness
The way we see it, there are pull bread recipes and then there are pull apart bread recipes. While we're clearly a big fan of the ease of making a pull bread, they don't replace our need for a buttery, layered bread loaded with our favorite sweet or savory ingredients. The fact that we have to make the dough to enjoy a loaf means we don't make pull apart bread recipes every day.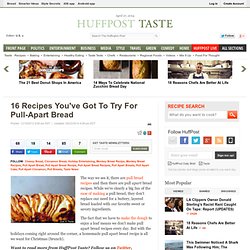 Pull Apart Bread Recipes (PHOTOS)
Grilled Flatbread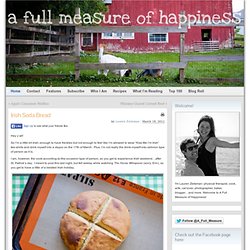 Irish Soda Bread
Hey y'all! So I'm a little bit Irish–enough to have freckles but not enough to feel like I'm allowed to wear "Kiss Me I'm Irish" tee-shirts and drink myself into a stupor on the 17th of March. Plus, I'm not really the drink-myself-into-oblivion type of person as it is.
I am about to show you something that is way too much fun. And amazingly delicious! Maybe sandwiches aren't what you call fun but this may change that.
avocado strawberry + goat cheese sandwich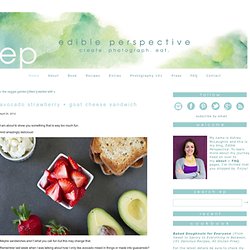 I love soft pretzels, but I hate having to go to the mall to get a good one. I always wanted to make them at home, but assumed they were really hard work. I'd heard about how they need to be steamed or boiled before baking and that it's a touchy process, so I just steered clear and hit up the pretzel joint whenever I was at the mall. A few years ago, though, the hubster decided to give them a shot. The recipe he used was pretty time consuming and there were a lot of steps involved.
Soft Buttery Pretzels and Pretzel Bites
Soft Breadsticks Recipe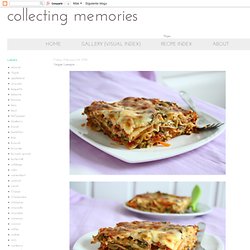 Oh my... Lasagna... Heavenly lasagna! No other words to describe it. The thing is clear - I can eat it for breakfast.
Veggie Lasagna
Photo by Kelly Rossiter Hands down, the number one response I get from people when I mention that my children are both vegetarian is "but how do they get enough protein?" Getting your daily requirement of protein is actually pretty easy.
The Asylum Pantry