Lessons
Khan Academy
J.D. Lenzen is the creator of the highly acclaimed YouTube channel "Tying It All Together", and the producer of over 200 instructional videos. He's been formally recognized by the International Guild of Knot Tyers (IGKT) for his contributions to knotting, and is the originator of Fusion Knotting--innovative knots created through the merging of different knot elements or knotting techniques. His book, Decorative Fusion Knots, was published in November of 2010. Featuring both fusion and historical knots (60 in all), the book skillfully guides its readers through J.D.'s process of creating knots, utilizing over 600 step-by-step photographs, each accompanied by clear, easy to understand captions, to inform and inspire.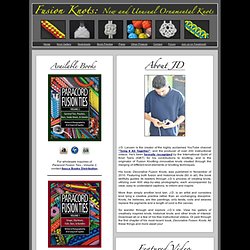 Fusionknots.com
origami club
Crochet School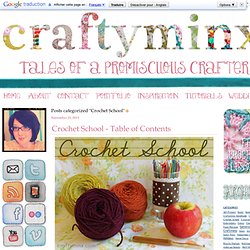 Sorry I've taken so long to post this very last post of the crochet school series. Would you believe me if I said I don't want it to end? haha That's not the real reason, although it is a little weird to be writing the last crochet school post (for now). I've just been busy designing new patterns and crocheting my butt off for the craft show I'm in next month, Deluxe. I was also waiting for all of you to have time to put in questions you want answered in this post.
Math Tutorials
Kidipede - History for Kids - Homework Help for Middle School Social Studies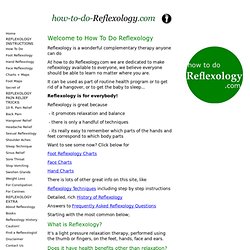 Reflexology is a wonderful complementary therapy anyone can do At how to do Reflexology.com we are dedicated to make reflexology available to everyone, we believe everyone should be able to learn no matter where you are. It can be used as part of routine health program or to get rid of a hangover, or to get the baby to sleep...
How to do Reflexology on the hand, foot, face and ear, with charts and maps
An Online Certificate will be awarded after you've passed your Final Exam. This Certificate will give you the confidence and satisfaction to be a sophisticated member of the Etiquette Police alumni. Message from Professor Etique Etiquette 101 is a highly useful course designed to polish the rough edges in your social skills. This course gives you the essential information on manners in a concise and plain English.
Etiquette Police -Free Online Etiquette Training Course