Misc
infographie-2010-fev-14-clan-ben-ali
Pennant
7 Innovative online maps - 10,000 Words
Year in Reviews 2010
Reportaje 360 - Todas las caras de la informaci?n
We were happy to win a design competition in Wired US this month. It was around re-envisioning medical data. Specifically, blood test results.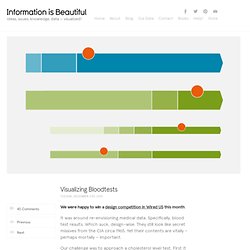 Visualizing Bloodtests
2010 - the year in review | World news
Visualizing Friendships
2010: Mapped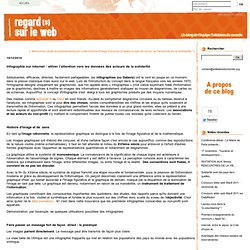 Séduisantes, efficaces, directes, facilement partageables, les infographies (ou Dataviz) ont le vent en poupe en ce moment, dans la presse classique mais aussi sur le web. Lors de l'introduction du concept dans la langue française vers les années 1970, l'infographie désigne uniquement les graphismes, que l'on appelle alors « infographies » (mot valise exprimant l'idée d'information par le graphisme), destinés à mettre en images des informations généralement statiques au moyen de diagrammes, de cartes ou de schémas. Aujourd'hui, le concept d'infographie s'est élargi à tous les graphismes produits par des moyens numériques. Des médias comme lemonde.fr ou Owni en sont friands. Au-delà du sempiternel diagramme circulaire ou du tableau réservé à l'analyste, les infographies sont là pour dire des choses, rendre compréhensibles les chiffres et les enjeux qu'ils soulèvent et transmettre de l'information.
Infographie sur internet : attirer l?attention vers les donn?es des acteurs de la solidarit?
10 Best Data Visualization Projects of the Year – 2010
2010 Music Website Heat Map
Breaking down the State of the Union 2011