Webdesign
Need Help Finding the Perfect Domain Name? Try Panabee
Panabee is a simple, useful tool for finding great domain names. In an increasingly crowded Internet — and a crowded general marketplace where one's company name and URL are often one and the same — this seemingly simple task poses more problems for entrepreneurs and SMBs than one might imagine. Some registrars such as GoDaddy will suggest new domain names if the one you want isn't available, but you have to admit, a .biz or .info top-level domain (TLD) isn't the best choice for any business or personal URL. Panabee, on the other hand, will show you quite a few interesting variations around your preferred URL or keyword. Better still, it can show you the URLs of your competitors for that keyword. For example, a Twitter friend recently said he wanted to "be the CEO of something about goats."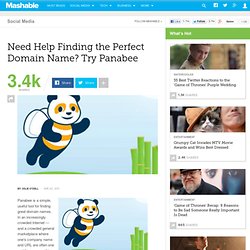 Video School Lessons
How To Create An Image Map Using GIMP
There are several pieces of design software that can help a designer to create an image map, but many of them are very expensive. I have chosen to learn how to use GIMP because it is free. Follow these simple steps to create your own image map using GIMP. 1. Create Or Find The Image You Want To Use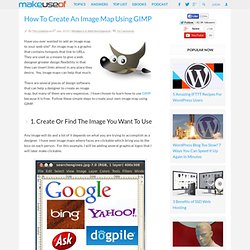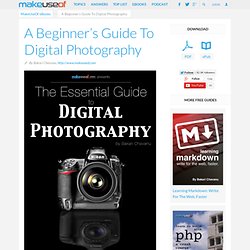 You may think that picking up a digital camera, turning it on, and taking the photo is all that you need to know about digital photography. Think again, as there is a whole heap more to learn that you might not even realize. MakeUseOf proudly presents this free 59 page guide. It's jammed packed full of useful information for all type of photographers – from beginners to advance photographers.
The Essential Guide To Digital Photography [PDF]
Advertisement Templates | Free Advertisements Templates | AdverS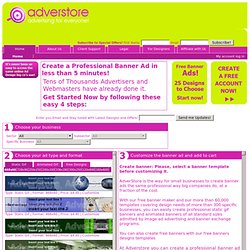 Customize the banner ad and add to cart Create banner: Please, select a banner template before customizing it. AdverStore is the way for small businesses to create banner ads the same professional way big companies do, at a fraction of the cost. With our free banner maker and our more than 60,000 templates covering design needs of more than 300 specific businesses, you can easily create professional static gif banners and animated banners of all standard sizes admitted by image ad advertising and banner exchange programs. You can also create free banners with our free banners designs templates At Adverstore you can create a professional banner ad in less than five minutes.
Banner creator
It?s a big day. hCards and hReviews are already published in huge quantities all over the web ... but this is the biggest user-base so far to benefit from the consumption of microformats in an... Tonight we tried smoking Tailpia for the first time and it came out very well. The full recipe is below the before and after pictures.
Web Design Resources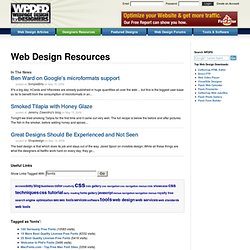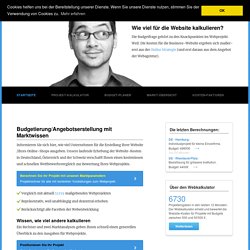 Entscheiden Sie anhand unserer fort­lau­fenden Erhebung der Web­site-Kosten in Deutschland, Österreich und der Schweiz. Der Web­kalkulator liefert mit dem detailliertesten und damit aussagekräftig­sten Leistungsver­gleich im deutsch­spra­chigen Raum eine solide Grundlage für die Be­mes­sung Ihres Web­projekts. Vergleich mit aktuell 22428 maßgebenden Webprojekten Repräsentativ, weil unabhängig und de­zentral erhoben Berücksichtigt alle Fa­cetten der Web­entwicklung Gegliedert nach vergleichbaren Teilmärkten Ergebnisse visualisiert und begründet