Possible Institutions
Shadows is a U.K. based in-service training organisation dedicated to professional development throughout the European Union, encouraging the sharing of best practice and the formation of lasting bonds between fellow professionals. David Vann, Director of Shadows, has over 40 years experience in language teaching, examining, course design, linguistic profiling, teacher training, school management, school inspection and curriculum innovation in French and English as a Foreign Language. Shadows works in close partnership with:
About Us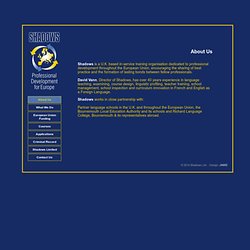 About British Study Centres
Our mission statement is to provide a creative, rewarding and successful learning and working environment for our students and staff.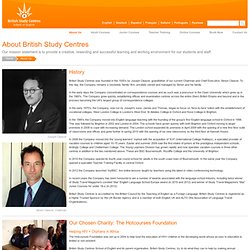 Anglolang is an international English language school whose situation on the beautiful North East coast of Yorkshire provides an ideal, unspoilt environment in which to study English while at the same time it offers convenient road and rail access to the busier main cities of England and Scotland. At Anglolang we have an international reputation for providing quality English language courses for individuals and groups.
Anglolang Scarborough