Paper
Crafts to make / » Papierplezier! » Veetje Veetje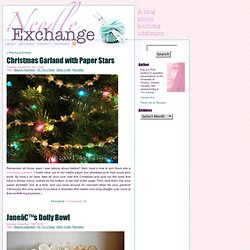 Christmas Garland with Paper Stars Tuesday, December 16th, 2008 Tags: Ideas & Inspiration, On The Cheap, Other Crafts, Recycling Remember all those stars I was talking about before?
Needle Exchange » Recycling
Crafty / NIB - Norske interiørblogger
Norske Interiørbl...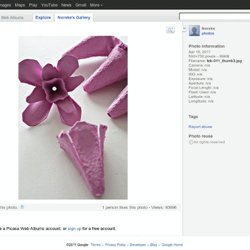 +You Search Images Maps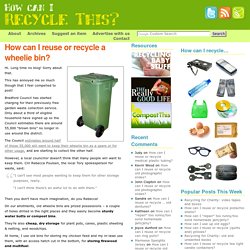 How can I reuse or recycle a wooden shoe rack? There was a neighbourhood "give and take" event near me at the weekend – people took along their unwanted items and took home anything other people had donated that took their fancy — all for free. It was mostly small things – crockery, household knick-knacks and books – but there were some larger things too – old TVs and other electronics, rugs and other bits of furniture.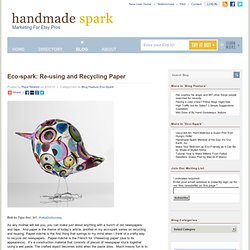 Eco-spark: Re-using and Recycling Paper
Bob the Paper Bird | $65 | PolkaDotSunday As any mother will tell you, you can make just about anything with a bunch of old newspapers and tape. And paper is the theme of today's article, another in my eco-spark series on recycling and reusing.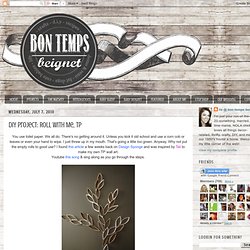 DIY Project: Roll with Me, TP
You use toilet paper. We all do. There's no getting around it. Unless you kick it old school and use a corn cob or leaves or even your hand to wipe.
Every year we send holiday cards to friends, family, and clients. Some of us wait until the day after Christmas to hit the stores for their after Christmas sales to stock up on Thank You and more Holiday cards for next year. After the tree has been taken down and the final lights put away, you notice the array of cards that line the fireplace mantle, or are taped to the entry way door. Seems a shame to throw them away! So you scrapbook a few special ones and then what to do with the rest?
Reyne Haines: Don't Throw out Your Holiday Cards!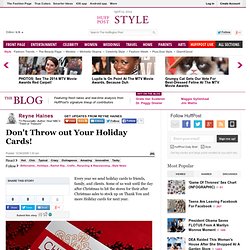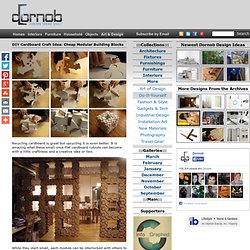 DIY Cardboard Craft Idea: Cheap Modular Building Blocks
Recycling cardboard is great but upcycling it is even better. It is amazing what these small once-flat cardboard cutouts can become with a little craftiness and a creative idea or two. While they start small, each module can be interlocked with others to form ever-larger structures including entire walls that are self-supporting, rigid and act as singular units once constructed. More than merely display objects for those fascinated with strange decor, these cardboard crafted structures are stable, durable and versatile. And of course, these so-called Bloxes are inexpensive and come flat-packed for easy shipping.
How To Make TP Roll Seed Pots
Guys! Spring is almost here! In Portland I dare say it's even come early, bringing the daffodils springing from every sidewalk crack and kissing the tree tops in blush pink buds. It's intoxicating! And it also means we're coming up quick on planting season.