Paper Cuts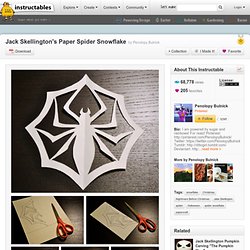 Jack's Paper Spider Snowflake
I love The Nightmare Before Christmas and I love the spider snowflake Jack Skellington made accidentally. So I made it purposefully. It is very easy. Supplies: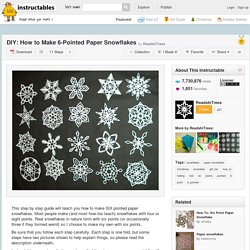 This step by step guide will teach you how to make SIX pointed paper snowflakes. Most people make (and most how-tos teach) snowflakes with four or eight points. Real snowflakes in nature form with six points (or occasionally three if they formed weird) so I choose to make my own with six points. I taught myself this technique in high school and have been making paper snowflakes around Christmas time ever since. All you will need for this is paper and scissors.
Crafts to make / The Butter Flying ©-Handmade design for Kids: Macaroon colors
Crafts to make / ...
Crafts to make / Paper punch heart garland in Crafts for babies, kids and adults parties
Frank Tjepkema, Tjepkema Studio. Clockwork Love jewelry picture on VisualizeUs
Graphic-ExchanGE - a selection of graphic projects
Kanal von brusspup