NonProfit
The charity-people Daily
4 Ways the National Wildlife Federation is Using Location to Inc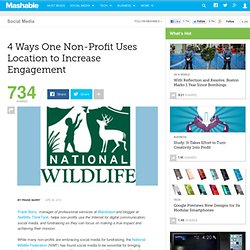 Frank Barry , manager of professional services at Blackbaud and blogger at NetWits ThinkTank , helps non-profits use the Internet for digital communication, social media, and fundraising so they can focus on making a true impact and achieving their mission. While many non-profits are embracing social media for fundraising, the National Wildlife Federation (NWF) has found social media to be essential for bringing value to its members, raising public awareness, and building community online.
Five Business Tech Blogs That Nonprofits Should Read « Nonprofit Tech 2.0 :: A Social Media Guide for Nonprofits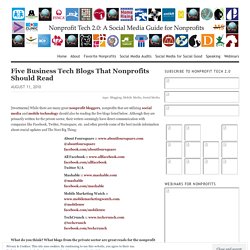 While there are many great nonprofit bloggers , nonprofits that are utilizing social media and mobile technology should also be reading the five blogs listed below.