Interests
downloads.bbc.co.uk/podcasts/radio/_ood/calling_damon/calling_damon_20121114-1447.mp3
www.vg-herrstein.de/vg_herrstein/Aktuelles/Tourismus/Schönster Wanderweg 2010/Flyer-Mittelalterpfad-ENDK03.pdf
de
Most inspiring pictures and photos - 96195.com
Sprachforschung: von Helmut Kohl bleibt "Bimbes", von Gerhard Schröder bleibt "Gedöns" - und von Angela Merkel? Sozusagen irgendwas. Speichern Drucken
Harald Martenstein: Über das sprachliche Erbe der Ära Merkel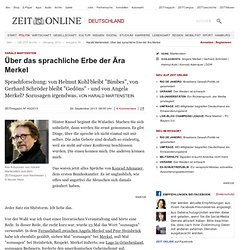 jungjung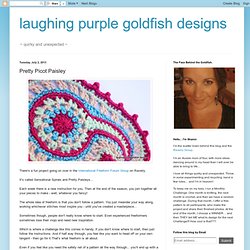 laughing purple goldfish designs: Pretty Picot Paisley
There's a fun project going on over in the International Freeform Forum Group on Ravelry. It's called Sensational Spirals and Pretty Paisleys... Each week there is a new instruction for you.
Alle Produkte von Tolllkirsche-Couture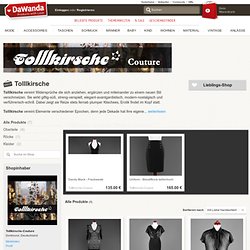 Tolllkirsche vereint Widersprüche die sich anziehen, ergänzen und miteinander zu einem neuen Stil verschmelzen. Sie wirkt giftig-süß, streng-verspielt, elegant-avantgardistisch, modern-nostalgisch und verführerisch-schrill. Dabei zeigt sie Reize stets fernab plumper Klischees, Erotik findet im Kopf statt.
Kleine Geschenke und Mitbringsel | radbag
PAUL was not born nor he was simply grown like any other mushroom – he was conjured up by a little witch! Not only because of that you could say that PAUL is literally a kind of "magic mushroom". He's a real natural talent and the only magician in the world who can drag himself out of the hat and remain in absolute stillness for days.
"PAUL" the toadstool | lalylala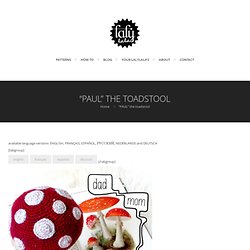 Continuing our journey around London's boroughs, long-time resident Lucy Cait Jordan picks some of her highlights in Camden. As ever, the list is intended as a starting point for discussion, and we welcome your own suggestions in the comments. Arguably the most bustling and diverse of the London boroughs and home to such iconic locations as Hampstead, Bloomsbury, Kentish Town and Primrose Hill — which really deserve articles all to themselves — the London Borough of Camden has everything.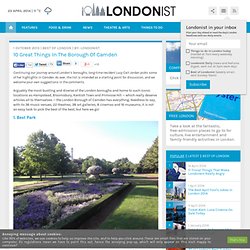 10 Great Things In The Borough Of Camden
Chawton's Jane Austen's House Museum to display costumes from BBC 1995 Pride and Prejudice 3:31pm Tuesday 1st October 2013 in Leisure News Elizabeth Bennet's Netherfield Ball outfit AS a part of the celebrations of the 200th anniversary of Pride and Prejudice, Jane Austen's House Museum in Chawton is hosting an exhibition featuring costumes from the BBC 1995 television adaptation of the book. The costumes will be on display from tomorrow, Wednesday October 3, until the end of the year. In addition to these costumes, the pelisse coat said to have been Jane Austen's will be displayed at the Museum on loan from the Hampshire Museum Service.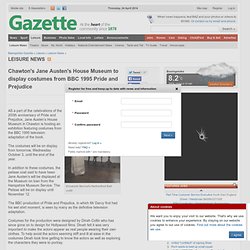 Chawton's Jane Austen's House Museum to display costumes from BBC 1995 Pride and Prejudice (From Basingstoke Gazette)
Ketty Sean - Artist's Profile - Art Toy Center
PiP Flowers in the mix duvet cover red | Duvetcovers | Duvet cover | Bed | PiP Studio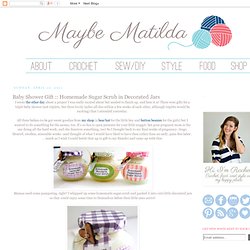 I wrote the other day about a project I was really excited about but needed to finish up, and here it is!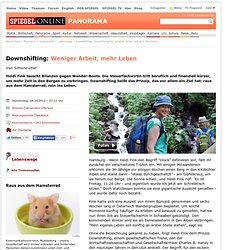 Downshifting: Steuerfachwirtin schaltet runter und wird Skilehrerin
Hamburg - Wenn Heidi Fink den Begriff "Glück" definieren soll, fällt ihr zunächst ein verschwitztes T-Shirt ein.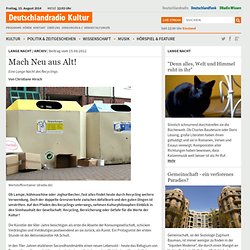 Die Künstler der 60er-Jahre besichtigen als erste die Abseite der Konsumgesellschaft, schicken Verdrängtes und Vieldeutiges postwendend an sie zurück, als Kunst.
Mach Neu aus Alt! - Eine Lange Nacht des Recyclings | Lange Nacht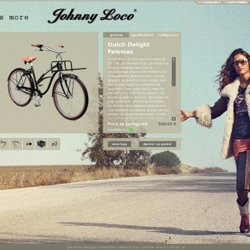 • frame size 19"/48 cm • 3 speed internal hub with coaster brake (Nexus-3 by Shimano) • front hand brake (V-brake) • graphite black steel frame and transport carrier • brown cruiser saddle and grips • chrome handlebar (satin finish) • 26x2.125" black/brown cruiser tires (Schwalbe, puncture protection) • alloy rims • ART approved ring lock (ABUS Amparo) You can configure your bicycle with the accessories we think best suit the bike. All these items can be clicked on and off below.
Dutch Delight Women - original - bikes - collection - Official Website
Ausstellungen - Museum der Kulturen der Welt
LA SOGA AL CIELO: Tinta y tierra
Tapados Circulares « Mi Rincon de Crochet
Saco DROPS tejido en círculo con 2 hilos "Alpaca".
Is wishing on a tree just a waste of cash?
Is wishing on a tree just a waste of cash?
jar of elixir
m jealous of lynn whipple
Inspired? Yep.
The Bowery Riots
John Lurie Art
(2) MitfahrApp auf Facebook
Haben Sie Lust, eine eigene Kathedrale zu entwerfen? | Die Kathedrale
Walks in the Country Near London: Amazon.de: Christopher Somerville: Englische Bücher
www.factory-magazin.de/fileadmin/magazin/media/selbermachen/factory_2012_3_selbermachen.pdf
BBC - BBC Radio 1 Programmes - Punk Show with Mike Davies, 10/10/2012
Startseite -
- Wann es sich lohnt, noch schnell einen Vertrag abzuschließen - - Unisex-Tarife - working@office
Wie kann man bei Facebook die Chronik karte entfernen? (Social Media, Community, Chat)
Crochet Memories Crochet Information Pages - Advanced Crochet Stitch Chart
EEG-Umlage: Strompreis steigt deutlich - Geld
www.lovevsdesign.com/shop-images/printable_templates/kitchen/vintagerecipecards/printtemp-vintagerecipecards.pdf
Pet Accidents Gone For Good!
PENNY Desigual | Desigual Deutschland - Deutsch
Family History Books
tillie tulip - a handmade mishmosh
Key to American Innovation? Incorporating Art and Design into Education | Technology on GOOD
2012 Bubble Calendar a Poster Sized Calendar with a Bubble to Pop Everyday!: Everything Else
Bridging the Book Gap: Because Income Shouldn't Determine Access | Education on GOOD
Course Outline
monkeynouk | Everything's crazier in Japan.
Neues Service-Angebot auf SZ.de - Ratgeber fürs Leben - Kolumne - Süddeutsche.de
Fingertips That Would Dare To Paint Ghosts On Dirt | Amarante
xingKM Newsletter:2013-02/(xArtikel) Welche Kompetenzen Wissensmanager brauchen – xingKM wiki
16 vor - Nachrichten aus Trier | » Atlas eines ängstlichen Mannes (Christoph Ransmayr)
Trierer Nothilfe e.V. - Wo trifft man uns?
Coveting the World Book Encyclopedia, Volume I
2010 June « Swords & Dorkery
FahrradJäger werden - FahrradJäger
Homepage
Mitfahrzentrale Trier | mitfahrgelegenheit.de
design & illustration » » Das Einhörnchen / The Squirrel
Life Hacks: Institute of Hacking
Science & Environment - The psychology of the to-do list
30 Tage 30 Dinge
Freiheit-Gleichheit-Brüderlichkeit
Cooking, Baking, Drinking
Nature, Simple Life & Ecology