Furniture
Home | Corda-Roy's Originals
We know your computer is more than a tool. It's a constant companion, a friend. A gateway to the great heights of "risqué." The hub to your very life and existence.
Throwboy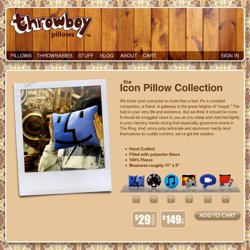 Mini Floppy Disc Pillow
fadenart - Suche
Rüya Dünyasının Kapısı: Enignum Bed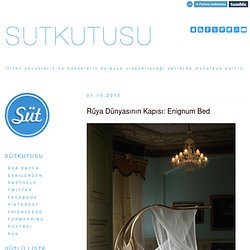 Rüya Dünyasının Kapısı: Enignum Bed Joseph Walsh hem doğal materyallerin hem de hayal gücünün sınırlarını zorlayarak, sürreal formda bir yatak olan Enignum Bed'i yaratmış. hayal ile gerçeklik arasında büyülü bir yerde duran bu muhteşem yatak, masalsı bir rüya diyarına giriş kapısı sembolize ediyor. Uykunun soyut varlığını, kusursuz bir biçimde somutlaştıran, bir obje olduğu kadar bir kavram olarak karşı konulmaz bir cazibeye sahip, benzersiz bir tutku nesnesi.
Klippan - Dekoria
octopus chair by oneyal on Etsy