Furniture
Home | Corda-Roy's Originals
Standard-size bed inside. Patented! Filled with Super Soft Foam Comfort for Life Guarantee Wash & Dry Covers Waterproof Bed Protectors What is a Sleeper? A patented foam chair that converts to a bed. Remove the cover and reveal a bed.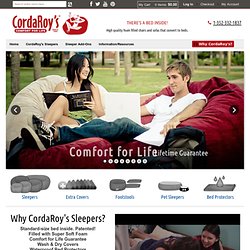 Mini Floppy Disc Pillow
Rüya Dünyasının Kapısı: Enignum Bed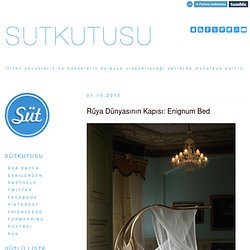 Rüya Dünyasının Kapısı: Enignum Bed Joseph Walsh hem doğal materyallerin hem de hayal gücünün sınırlarını zorlayarak, sürreal formda bir yatak olan Enignum Bed'i yaratmış. hayal ile gerçeklik arasında büyülü bir yerde duran bu muhteşem yatak, masalsı bir rüya diyarına giriş kapısı sembolize ediyor. Uykunun soyut varlığını, kusursuz bir biçimde somutlaştıran, bir obje olduğu kadar bir kavram olarak karşı konulmaz bir cazibeye sahip, benzersiz bir tutku nesnesi.
Klippan - Dekoria
<div id="javascript-nag" class="notice"><p> Take full advantage of our site features by enabling JavaScript. <a href="http://www.etsy.com/ca/help/article/372">Learn more</a>. </p></div> Help Etsy Cart
octopus chair by oneyal on Etsy