Christmas
Christmas Buttons. So sweet and colorful, they're just aching to be turned into Christmas ornaments.
Roundup: 5 Button Christmas Ornament Projects » Curbly | DIY Design Community « Keywords: buttons, Roundup, Christmas, ornaments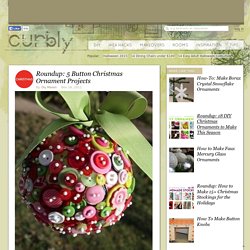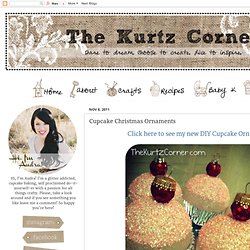 "The Kurtz Corner": Cupcake Christmas Ornaments
It's is my absolute favorite time of the year! Time to dust off your jingle bells, pour yourself some peppermint hot coco and make something for Christmas! I always loved making Christmas ornaments as a kid, and well, I still do! I love putting up the tree with my family and looking back at all of the ornaments I made as a kid. So many wonderful memories. I can't wait to make more of those memories with my kids someday!
This is part of a series of posts dedicated to easy "tree themed" crafts for Christmas. You can see the first edition here: Thumbtack Trees. If you have a "crafty tree" post you've done either this season or last, email me! I'd love to feature it as part of this series!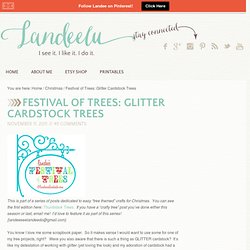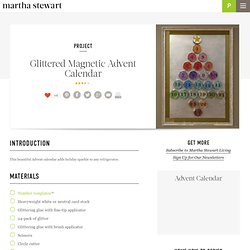 Glittered Magnetic Advent Calendar - Martha Stewart Crafts
This beautiful Advent calendar adds holiday sparkle to any refrigerator. Tools and Materials Number templates Heavyweight white or neutral card stock Glittering glue with fine-tip applicator 24-pack of glitter Glittering glue with brush applicator Scissors Circle cutter Red card stock Double-sided tape Twenty-five 3 1/2-inch clear-lidded spice tins Bone folder Advent Calendar How-To 1. Print the number templates on heavyweight white or neutral card stock.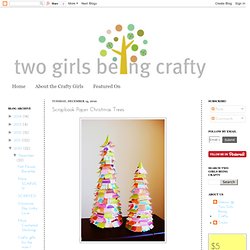 Scrapbook Paper Christmas Trees
I'm not a big fan of red and green. Like the red red and the kelly green. Blech.