Masters
Leonardo Da Vinci Misc. Buonarroti. Celebrating Caravaggio: First Of The Bad-Boy Artists. John William Waterhouse - The complete works. Edgar Degas - The complete works. Anders Zorn - The complete works. The Seven Works of Mercy (Caravaggio) The Seven Works of Mercy (Italian: Sette opere di Misericordia), also known as The Seven Acts of Mercy, is an oil painting by Italian painter Caravaggio, circa 1607.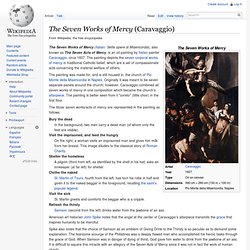 The painting depicts the seven corporal works of mercy in traditional Catholic belief, which are a set of compassionate acts concerning the material welfare of others. The painting was made for, and is still housed in, the church of Pio Monte della Misericordia in Naples. Originally it was meant to be seven separate panels around the church; however, Caravaggio combined all seven works of mercy in one composition which became the church's altarpiece. Norman Rockwell Museum | The Home for American Illustration. Museum Official Website. Old Fine Art: Scanned Antique Books and Postcards. The Life and Art of Artemisia Gentileschi. Universal Leonardo: Leonardo da Vinci online › Welcome to Universal Leonardo. "Dear Mr. Rockwell: You painted one of my sons black."
From the Norman Rockwell fan mail archive: "Dear Mr.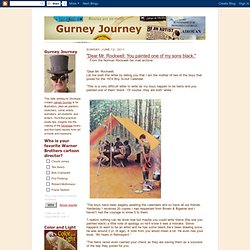 Rockwell, Let me start this letter by telling you that I am the mother of two of the boys that posed for the 1974 Boy Scout Calendar. Art Renewal Center - Recent Additions. Lord Frederick Leighton - The complete works. Fine Arts Bogdány. John William Godward - The complete works. The drawings of Leonardo da Vinci. Web Gallery of Art, image collection, virtual museum, searchable.
John William Waterhouse: Comprehensive Painting Gallery of Artwo.
500 Years of Women in Western Art.
---