Individual paintings
278095.jpg (JPEG Image, 616×848 pixels)
Flatland Gallery - artists - Nazif Topçuoğlu - works
herbert_james_draper_014_pot_pourri_1897.jpg (JPEG Image, 1024x768 pixels) - Scaled (83%)
wls05-2.jpg (JPEG Image, 720x963 pixels)
Man decorates basement with $10 worth of Sharpie | Heraldleaderphoto.com
Solitude - 2010/2011 - A work in progress on the Behance Network
The Art of William Whitaker
Balerina-Brag.jpg (JPEG Image, 710x700 pixels) - Scaled (99%)
woman-woman-art_large.jpg (JPEG Image, 367x550 pixels)
MORNING COFFEE.JPG (JPEG Image, 1000x1000 pixels) - Scaled (69%)
ra2006b-thefandancer36x24.jpg (JPEG Image, 296x444 pixels)
Frenteespejo2.jpg (JPEG Image, 447x344 pixels)
pino-affection.jpg (JPEG Image, 318x429 pixels)
menyayev2.jpg (JPEG Image, 600x478 pixels)
stipple.jpg (JPEG Image, 407x538 pixels)
All sizes | anti media
Pavlov Oriental Dance 39x32.jpg (JPEG Image, 400x503 pixels)
Pierre-Auguste Renoir (1841 - 1919)
Posted by adminon April 11, 2014Moving Company / No Comments Our Assistance: TCWRC Moving Organization Ohio is truly a full service relocating company that is committed to providing simple and reasonably priced relocation solutions to residential and commercial consumers. We strive to provide the top quality services possible in the moving industry. We have developed with our clients needs and also produced into a greatly respected relocation business for storage and relocation services.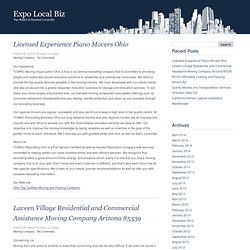 Mistress of the Winds by christophe vacher
artworklarge2765Montero0001.jpg (JPEG Image, 287x432 pixels)
trent.jpg (JPEG Image, 648x415 pixels)
The Death of Marat
Wikipedia says: "The Death of Marat (French: La Mort de Marat or Marat Assassiné) is a painting by Jacques-Louis David of the murdered French revolutionary leader Jean-Paul Marat. It is one of the most famous images of the Revolution. David was the leading French painter, as well as a Montagnard and a member of the revolutionary Committee of General Security.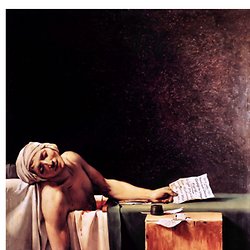 424121842_202362_alphonse-mucha.jpg (JPEG Image, 640x345 pixels)
dh-lute.jpg (JPEG Image, 283x600 pixels)
Konstantin Flavitsky - Princess Tarakanova
"security.jpg" - © David R. Darrow | Image 9 of 14
tk2006b-heartofsanfrancisco.jpg (JPEG Image, 604x455 pixels)
The Miranda Galleries--Fidel Garcia
Lateeveninglarge.html
06_03_2008_0991843001204755171_slava_groshev_slava_groshev.jpeg (JPEG Image, 800x809 pixels) - Scaled (85%)
reader.jpg (JPEG Image, 815x1023 pixels) - Scaled (67%)
c1e7abd1a3959c62d3727386f961fa0b.jpg (JPEG Image, 575x800 pixels) - Scaled (86%)
QMan_RM_CTM_1426_Jabberwocky.jpg (JPEG Image, 1033x1500 pixels) - Scaled (46%)
reclining_lipking.jpg (JPEG Image, 575x429 pixels)
Banks, Allan (contemporary) - Street Musician.jpg (JPEG Image, 442x600 pixels)
Cerna4__2_.jpg (JPEG Image, 373x500 pixels)
As Halloween approaches, both Children and adults alike seem to be looking forward. At this point any ideas and costumes are pretty much thoroughly thought out. Especially adults seeking the perfect sexy costume, such as nurse, cat costume, playboy and the list goes on. The nurse costume seem to be the most popular around this time and get sold out pretty fast. Vampires and policeman costumes are pretty sexy as well and are great for clubs. I usually get my ideas from the clubwear blog, where I find lots of fantastic ideas on what to wear for halloween. it's a fun place to checkout outrageous and artsy fashion.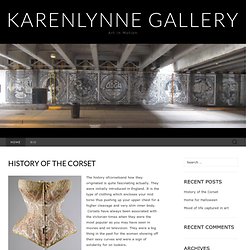 12288729544OZQnD.jpg (JPEG Image, 400x534 pixels)
Light-Taryn Draped in Red 24x20 Oil.jpg (JPEG Image, 597x720 pixels) - Scaled (96%)
sam-weber1.jpg (JPEG Image, 480x672 pixels)
The Athenaeum - Ajax and Cassandra (Solomon Joseph Solomon - 1886)
PiereAugusteCot1.jpg (JPEG Image, 900x1593 pixels) - Scaled (43%)
1306821257198448.jpg (JPEG Image, 600x685 pixels)
Allegory-Of-Celestial-Love.jpg (JPEG Image, 309x600 pixels)
santoc00013l.jpg (JPEG Image, 448x550 pixels)
3.jpg (JPEG Image, 580x822 pixels) - Scaled (84%)
Pino-TheDancer.jpg (JPEG Image, 369x504 pixels)
At Galerie Severn, we utilize the latest materials and procedures for preserving your artwork. We have the only Master Certified Picture Framer in the New Orleans region. Along with our other staff members Galerie Severn represents the cutting edge of custom design and framing in the greater New Orleans area. We partner with our clients to create a unique design to enhance and preserve art that can be passed down through generations.
Ardor_lg.jpg (JPEG Image, 400x600 pixels)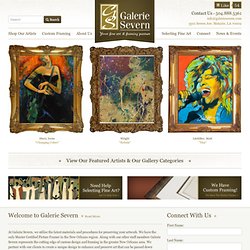 1018578412-31865b.jpg (JPEG Image, 600x361 pixels)
Queen_Mab_Oil_Painting.jpg (JPEG Image, 363x449 pixels)