Art
Inspiration is for amateurs. The rest of us just show up and get to work. Every great idea I've ever had grew out of work itself. Sign on to a process and see where it takes you. You don't have to invent the wheel every day.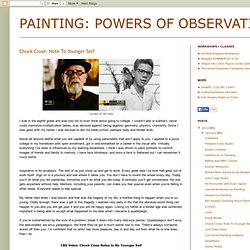 PAINTING: POWERS OF OBSERVATION: Chuck Close: Note To Younger Self
Smarthistory, a multimedia web-book about art: discussing How To Cite Smarthistory
We recommend that you cite Smarthistory.org content like other online sources. In the discipline of art history, we generally use Chicago or Turabian as style guidelines.If you are citing text from Smarthistory.org, include the following in your foot or endnote:1) The author's name, for example: Dr. Joseph Dauben Please note: In many cases, no author is listed and you only need to include 2-5 below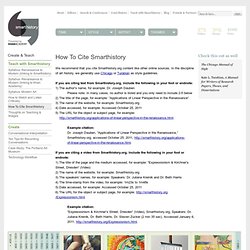 Lead the Field
Tonight I want to tell a personal story and give a recommendation for Earl Nightingales "Lead the Field". Above is an old clip from when Earl had a television program. I never saw that, and had no idea who he was until........... I had a gallery in Rockport, a shoestring undercapitalized operation, and I wasn't making enough money to pay my bills., I was making some money, but not enough.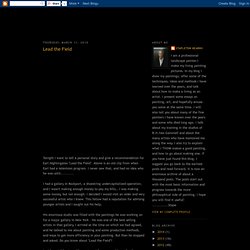 Adamo Macri - Google+
Discover strategies for combating procrastination with the Procrastination Buster Mind Map. The Procrastination Buster Mind Map will help you to complete projects with ease. The Mind Map breaks down eliminating distractions, creating ideal study environments, managing time, watching your thoughts, goal setting and chunking projects down. In addition the mind map covers dealing with mistakes and setbacks. You will discover all this and more within the Procrastination Buster Mind Map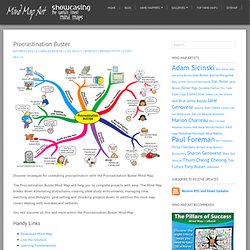 Procrastination Buster Mind Map | Mind Map Art
Time management for artists
I think a lot of us, especially if we are doing this full time, have difficulties in managing our time properly. Its difficult to organize a day when there are 20 things you'd like to paint, emails to respond too, late night deadlines that screw up the next days plans, people knocking on your door thinking that because you are a self employed artist and don;t punch a "normal" clock, you don't have any proper responsibilities and can drop anything you are doing because someone needs a favour. We have commissions to handle, money to manage, shows to submit to.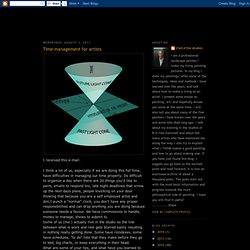 indyarts.org
Art Bank "Frozen Frames" "Frozen Frames" by Kerry Jackson The artists of the Art Bank will be collectively presenting "Frozen Frames: An Art Bank Night at the Movies," as the January Feature Show. Seventeen artists will present their original work, each piece highlighting an element of the history of film and Hollywood Culture. "Frozen Frames" was conceptualized as a celebration of the diverse talent showcased at the Art Bank.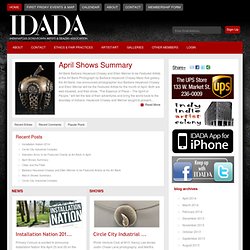 IDADA | Indianapolis Downtown Artists and Dealers Association
Sketchbooks and Sketching
Lots of reasons I believe, from the ethical to the biggest one... money. Furthermore, many scientists believe that bringing them back to life would solve world hunger. A mammoth has a huge amount of meat on it and could survive in temperatures where other animals wouldn't be able to. So, imagine Russian/Siberian filled with hundreds of thousands of wooly mammoths and factories turning them into meat. Couple with the fact it'll leave A LOT of fur left over, which could be used to make clothes and various other things.... would be a definate fashion style as well as use in blankets and carpets in colder climates. Then there is stuff we don't know about.. such as internal organs which could provide help to science and such.
The oldest art in the Americas depicts a 13,000 year old mammoth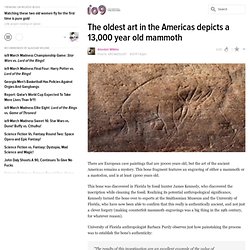 Free Technical Manual! - Cennini Forum