Speeches
Improve your memory using these actors' tricks. Remember like an actorSo you say you have a wedding toast to memorize?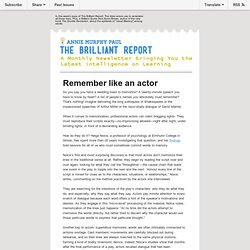 A twenty-minute speech you have to know by heart? A list of people's names you absolutely must remember? That's nothing! The Golden Age Of Management Is Now.
Video clips
What Commencement Speeches Leave Out - Andrew Guthrie Ferguson. Want to change the world?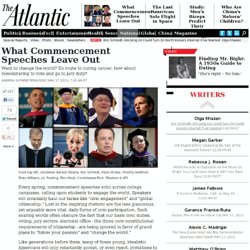 En route to curing cancer, how about remembering to vote and go to jury duty? Every spring, commencement speeches echo across college campuses, calling upon students to engage the world. Why Nara Bans Inter-Office Email In Favor Of Intimate, Real-Life Face Time. Tony Tjan of Cue Ball, on Accepting New Ideas. How you can be a better conference speaker + how to establish credibility and likeability « Chris Adams Project (CAP) Chris Adams is a former Hollywood Exec from Participant Media who would "green light" and develop movies like An Inconvenient Truth and Syriana.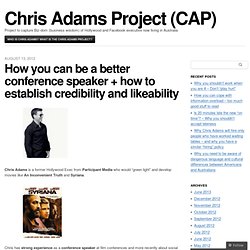 Chris has strong experience as a conference speaker at film conferences and more recently about social media. He also has strong (often contrarian) views on what makes a good conference speaker. Free Online Course Materials | 2011 Empowerment Conference. Speakership by Matt Church. Dance your Powerpoint or PhD. Future Agenda: Welcome. The next decade will see more people and constrained resources but better connectivity and a shift in economic power to Asia. How will this affect the world we live in? What are the other big issues for the next decade? These are concerns that individuals, companies and governments need to address.
Amplification
SAP's CIO: You're Putting Your Executive Career at Risk if You're Not Social - Forbes | Socializing Professional Services.
---