Inspiring art and website
Aiguille Gown 4.3 5 24 24 Gorgeous, gorgeous, gorgeous. I had previously bought a wedding dress from a high-end boutique, and though the dress was beautiful, it just didn't feel right.
Aiguille Gown in Bride Wedding Dresses at BHLDN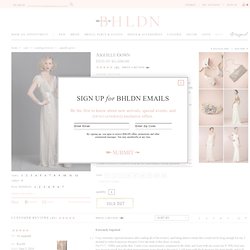 20 Mar It feels good to start dipping into weddings and inspirational shoots with colors like these. Salmon, saffron, and cream are some of our fave spring colors if you're going for a soft and romantic look. And it's pretty much what you're going to see a lot of in this shoot captured by Gideon Photography . From the invites to the florals, the escort cards, menu and charming getaway Vespa ride, Forevermore Events styled a gorgeous shoot that's a bit Mediterranean inspired and perfect for this first day of spring. Make sure to check out this super adorbs video by NP Films: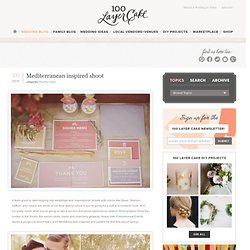 Mediterranean inspired shoot | Styled Shoots
Jen Mussari
Information about graphic and print design | Printernational
A Craft Of Consequences: Reader, Writer And Emotional Design Before the very first page of a book has been read, you've already analyzed it in countless ways without even noticing. The paper stock, the thickness of the binding, the aroma, the color of the type and even the texture of the cover; the very character of the book is being dissected by the hand and eye at every moment. In this brief second there is a dialogue between the reader and the object.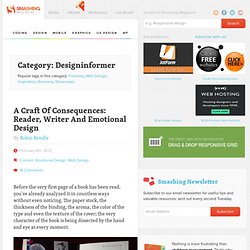 Finding inspiration is not always as simple as it sounds, whether you've been designing for years or only weeks.