Reading List
Why Americans Are the Weirdest People in the World
IN THE SUMMER of 1995, a young graduate student in anthropology at UCLA named Joe Henrich traveled to Peru to carry out some fieldwork among the Machiguenga, an indigenous people who live north of Machu Picchu in the Amazon basin. The Machiguenga had traditionally been horticulturalists who lived in single-family, thatch-roofed houses in small hamlets composed of clusters of extended families. For sustenance, they relied on local game and produce from small-scale farming.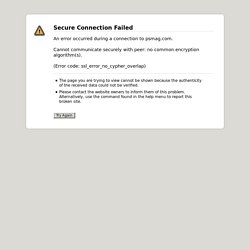 One of my favorite sociologists is Bill Watterson . He's not read in most sociology classrooms, but he has a sociological eye and a great talent for laying bare the structure of the world around us and the ways that we as individuals must navigate that structure—some with fewer obstacles than others. Unlike most sociologists, Watterson does this without inventing new jargon (or much new jargon), or relying on overly dense theoretical claims. He doesn't call our attention to demographic trends (often) or seek to find and explain low p values. Rather, Watterson presents the world from the perspective of a young boy who is both tremendously influenced by–and desires to have a tremendous influence on–the world around him.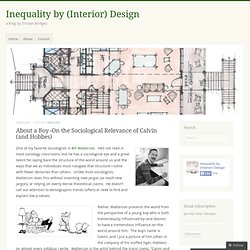 About a Boy–On the Sociological Relevance of Calvin (and Hobbes) « Inequality by (Interior) Design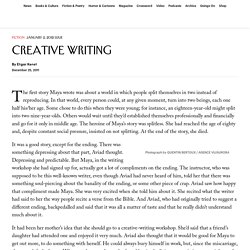 Etgar Keret: "Creative Writing"
The first story Maya wrote was about a world in which people split themselves in two instead of reproducing. In that world, every person could, at any given moment, turn into two beings, each one half his/her age. Some chose to do this when they were young; for instance, an eighteen-year-old might split into two nine-year-olds.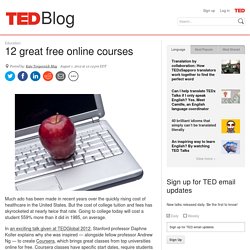 Much ado has been made in recent years over the quickly rising cost of healthcare in the United States. But the cost of college tuition and fees has skyrocketed at nearly twice that rate. Going to college today will cost a student 559% more than it did in 1985, on average.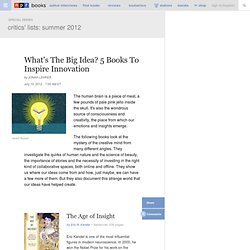 At first glance, the scientific method of Daniel Kahneman, a Nobel Prize-winning psychologist and the author of the book , seems rather quaint.
What's The Big Idea? 5 Books To Inspire Innovation
Parcell Press
Varytale
Microcosm Publishing