Games
Play SNES games online (no download required) Sinuous - An HTML5 canvas game. Avoid the red dots! Sock Dye at Sock Dash. Coming soon: Another fine website hosted by WebFaction .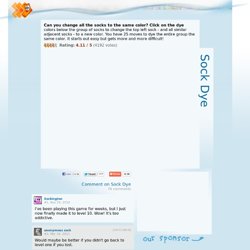 If you are the owner of this website and weren't expecting to see this message, here are some potential causes and solutions: You recently created a new website record, but opened the URL before your changes were activated in the web server and DNS configuration. Grant Robinson : Guess-the-google. UPDATE: Guess-the-google is temporarily offline for maintenance.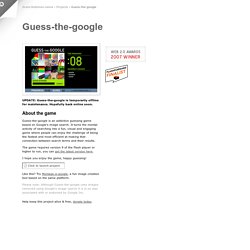 Hopefully back online soon. About the game Guess-the-google is an addictive guessing game based on Google's image search. It turns the mental activity of searching into a fun, visual and engaging game where people can enjoy the challenge of being the fastest and most efficient at making that connection between search terms and their results. The game requires version 9 of the Flash player or higher to run, you can get the latest version here. 3D Pong Game a 3D Ping Pong Game Online. Angry Birds Chrome.
---