Funny fotos
10 movie poster cliches (with plenty of examples) Фото и рисунки, арт и креативная реклама. National Geographic Photo Contest 2011 - Alan Taylor - In Focus. National Geographic is currently holding its annual photo contest, with the deadline for submissions coming up on November 30.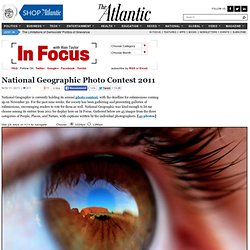 For the past nine weeks, the society has been gathering and presenting galleries of submissions, encouraging readers to vote for them as well. National Geographic was kind enough to let me choose among its entries from 2011 for display here on In Focus. Gathered below are 45 images from the three categories of People, Places, and Nature, with captions written by the individual photographers. [45 photos] Use j/k keys or ←/→ to navigate Choose: PARIS - panorama | © gillesvidal - photographe.
Multicolr Search Lab - Idée Inc. Extreme Sidewalk Chalk. Still Life: Bent Objects. UPDATE: The Return of Bent Objects Wires transform these objects from inanimate to hilarious works of art.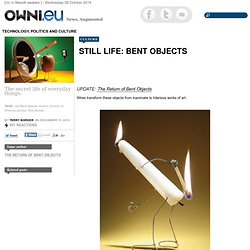 Little polish girl McDonalds as Sculpture Materials.
---