Lists
100 Movies to See Before You Die: The Modern Classics
The Top 100 Anime Movies of All Time
www.ctrichard.com/files/Guardian1000Summary.pdf
Best Comedy of All Time - CollegeHumor
SExpand Looking for some thrillers that take place entirely in a single enclosed space? Agent Orange from Quiet Earth has counted down 13 of the most nail-biting flicks confined to four walls. The trend towards well scripted, high concept thrillers that take place in just one location is truly peaking, and in anticipation of the claustrophobic thrills of both Devil and Buried on DVD and Blu-ray right away we thought we would countdown our favorite thrillers that take place in just one room. Grab a pen folks, 'cause you're gonna want to catch up with these claustrophobic thrill rides! Devil: M.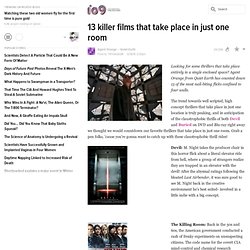 13 killer films that take place in just one room
Martyrs* (Pascal Laugier, France) This brutal, bloody, and occasionally terrifying movie also made Robert Fure's Best Horror list, and it most definitely deserves the honor. A young girl is traumatized and grows up thirsty for revenge. But is she targeting the right people? And who's the razor-wielding woman haunting her every night?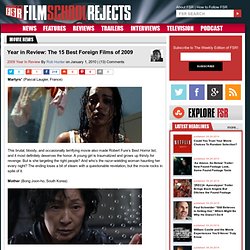 Year in Review: The 15 Best Foreign Films of 2009