Design Resources
Diagrams
ribbon banners
Echograph : Photography Evolved : Make Animated GIF and MP4s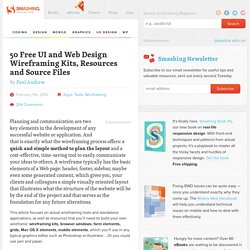 Advertisement Planning and communication are two key elements in the development of any successful website or application. And that is exactly what the wireframing process offers: a quick and simple method to plan the layout and a cost-effective, time-saving tool to easily communicate your ideas to others. A wireframe typically has the basic elements of a Web page: header, footer, sidebar, maybe even some generated content, which gives you, your clients and colleagues a simple visually oriented layout that illustrates what the structure of the website will be by the end of the project and that serves as the foundation for any future alterations. This article focuses on actual wireframing tools and standalone applications, as well as resources that you'll need to build your own wireframe: wireframing kits, browser windows, form elements, grids, Mac OS X elements, mobile elements, which you'll use in any typical graphics editor such as Photoshop or Illustrator.
3 Advertising - Three Advertising - Albuquerque, New Mexico - A full-service advertising agency
Publisher Sites
National Geographic - Page Dimensions
Railroad company logo design evolution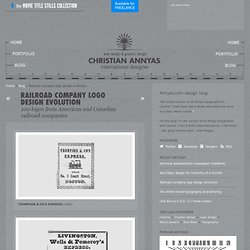 100 logos from American and Canadian railroad companies The first North American railroads were built 50 years before the first logo was trademarked (Bass Brewery, 1876). Stationery was created by printers, not designers. That's the reason why the images above – from three different companies – look so similar. They were made with existing wood type fonts and if you look closely you'll notice they all use the same 'stock image' of a locomotive. The images below show the evolution after the first logo was trademarked.
Craig & Karl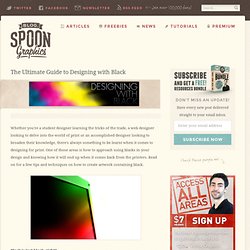 Whether you're a student designer learning the tricks of the trade, a web designer looking to delve into the world of print or an accomplished designer looking to broaden their knowledge, there's always something to be learnt when it comes to designing for print. One of those areas is how to approach using blacks in your design and knowing how it will end up when it comes back from the printers. Read on for a few tips and techniques on how to create artwork containing black. Black is just black, right? In the world of web where you're designing for the screen black is black, zero amounts of Red Green and Blue. There are no hidden gremlins to catch you out (apart from those percentages of people with the brightness and contrast levels completely out of sync on their monitors!)
The Ultimate Guide to Designing with Black
Baby Names Popularity - NameVoyager: Baby Name Wizard Graph of Most Popular Baby Names | The Baby Name Wizard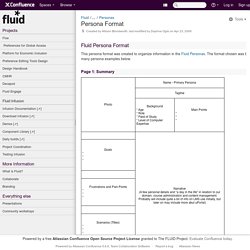 Fluid Persona Format This persona format was created to organize information in the Fluid Personas. The format chosen was based on the competitive analysis of many persona examples below. Page 1: Summary Page 2: More Details Comparative Analysis
Persona Format - Fluid Project Wiki
We often get young designers asking us what we look for in a potential employee and what we would advise them to do to help them get into the design industry.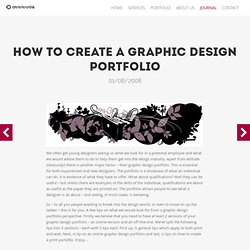 How to create a graphic design portfolio
Applied Arts Mag
Design Edge Canada, News, jobs and events for Canada's graphic design industry
Graphic Design USA - graphic design news, trends, people, ideas and products from the design community.