#NewhouseSM4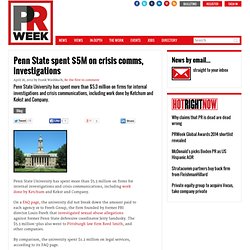 Penn State spent $5M on crisis comms, investigations
Penn State University has spent more than $5.3 million on firms for internal investigations and crisis communications, including work done by Ketchum and Kekst and Company.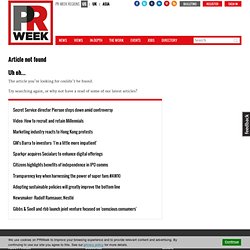 Feds investigate 5W CEO's role in missing donations
Followers of Rabbi Yoshiyahu Yosef Pinto, whose image as an adviser to high-profile businessmen and athletes was tarnished after millions of dollars in donations to his congregation went missing , are alleging that 5W PR CEO Ronn Torossian and others were involved in a scheme to frame the rabbi. Federal investigators told The New York Times this week that they are examining the role of Torossian, as well as other former associates, in the disappearance of the money.
Will the DVD die off like the LaserDisc and VHS Tape before it? There's a compelling case that streaming video is killing its predecessors. This year, it is estimated, there will be 3.4 billion movie views online, compared with 2.4 billion disc views.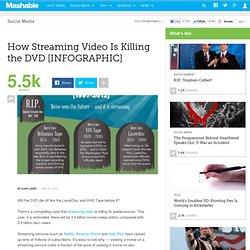 How Streaming Video Is Killing the DVD [INFOGRAPHIC]
Shazam signs exclusive advertising partnership with ITV
4 Reasons Pinterest Wins with Women (And Facebook Loses)
Broadcast Yourself.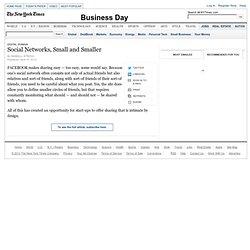 Path, FamilyLeaf and Pair, Small-by-Design Social Networks
All of this has created an opportunity for start-ups to offer sharing that is intimate by design.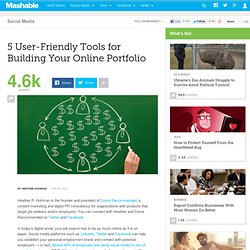 Heather R. Huhman is the founder and president of Come Recommended , a content marketing and digital PR consultancy for organizations with products that target job seekers and/or employers.
The $1 Billion Instagram Success Story, Instagram Style
One of my more colorful bosses was a communications exec with a distinguished military background. His career included not only senior posts at the Pentagon, but also two tours of duty in Vietnam as a paratrooper.
6 reasons PR is so stressful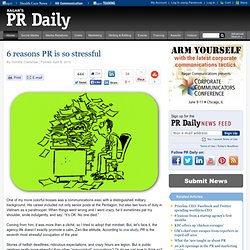 Instagram Users Fail to Welcome Their New Overlord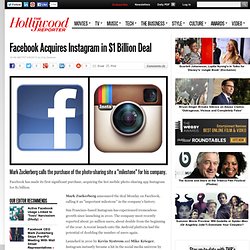 Facebook Acquires Instagram in $1 Billion Deal
Facebook has made its first significant purchase, acquiring the hot mobile photo-sharing app Instagram for $1 billion.
Tumblr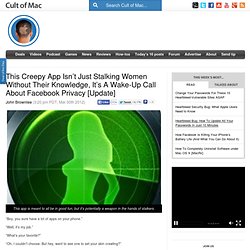 "Boy, you sure have a lot of apps on your phone."
Share photos and videos on Twitter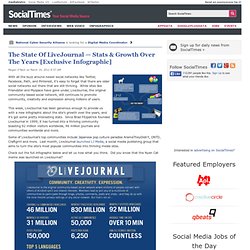 With all the buzz around newer social networks like Twitter, Facebook, Path, and Pinterest, it's easy to forget that there are older social networks out there that are still thriving. While sites like Friendster and Myspace have gone under, LiveJournal, the original community-based social network, still continues to promote community, creativity and expression among millions of users. This week, LiveJournal has been generous enough to provide us with a new infographic about the site's growth over the years, and it's got some pretty interesting stats.
The State Of LiveJournal — Stats & Growth Over The Years [Exclusive Infographic]
Social Media 101
The History of the Internet [infographic]
What Is The Lowdown On Downloading Mobile Apps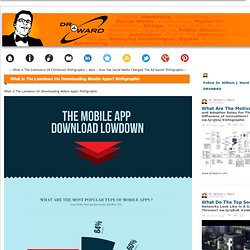 What Is The Lowdown On Downloading Mobile Apps?
Social TV highlights and takeaways from SXSW
Both Natan and I enjoyed a few days in Austin for SXSW Interactive this week, navigating even longer lines than last year, dodging the occasional rainstorm and searching for 3G service that actually worked. As we previewed , there were over a dozen social TV events and sessions, and we saw many more TV folks compared to last year. Here are some SXSW highlights, and we asked several social TV execs who attended for their biggest takeway from the annual event:
SXSW Buzz: Integrating Brands in Social TV
Madonna Plays Social-Media Game Just Right To Promote MDNA
Is Pinterest Driving More Traffic Than Twitter? [STATS]
Instagram hits 27 million users, says Android app coming 'soon'
Peel App Takes Next Step in Social TV
17% use social networks to discover new TV shows
To Follow or Not to Follow: Should Small Businesses Follow Everyone Back on Twitter?
Oxygen Media Partners With ACTV8.ME for THE GLEE PROJECT Season 2
How Social TV Helped Save a Fox Sports Marketing Campaign | Trending Topics: What's Hot Right Now in Social Media
AmEx & Twitter's "Sync – Tweet – Save" Program | Bluefin Labs: Social TV Analytics
TV viewing being driven by social media buzz, says report - Media News
Inside look at Time Warner Cable Media's approach to social TV
Video Chatting w/Ken Burbary of Digitas in #NewhouseSM4 · anjudd