Quotes and pics
Shakespeare Insult Kit. Untitled. Inspirational quotes. 50 Extremely Awesome Examples of Typography. This time we're gonna show you some truly inspiring works with text, also referred to as typography.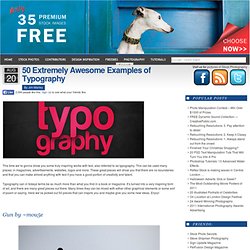 This can be used many places; in magazines, advertisements, websites, logos and more. These great pieces will show you that there are no boundaries and that you can make almost anything with text if you have a good portion of creativity and talent. Typography can in todays terms be so much more than what you find in a book or magazine. It's turned into a very inspiring form of art, and there are many great pieces out there. Many times they can be mixed with either other graphical elements or some sort of poem or saying. Husband banned from Target. Husband banned from Target After I retired, my wife insisted that I accompany her on her trips to Target.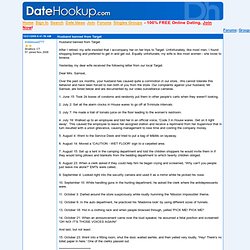 Unfortunately, like most men, I found shopping boring and preferred to get in and get out. 40 Photo-Illustrated Questions to Refocus Your Mind. Post written by: Marc Chernoff Email Asking the right questions is the answer… It's not the answers you get from others that will help you, but the questions you ask of yourself.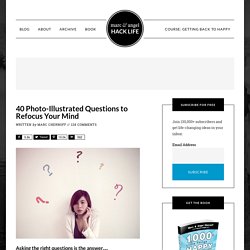 Here are 40 thought-provoking questions to help you refresh and refocus your thinking: Collected Quotes from Albert Einstein. [Note: This list of Einstein quotes was being forwarded around the Internet in e-mail, so I decided to put it on my web page.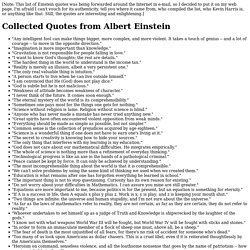 I'm afraid I can't vouch for its authenticity, tell you where it came from, who compiled the list, who Kevin Harris is, or anything like that. Still, the quotes are interesting and enlightening.] "Any intelligent fool can make things bigger, more complex, and more violent. Life to do list | Share, Funny Pictures&humor picture.
---