Project Management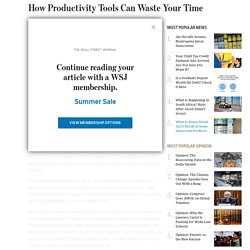 How Productivity Tools Can Waste Your Time
With all these time-saving, productivity-boosting apps, programs, books, coaches and seminars, why is it still so hard to get things done? WSJ's Sue Shellenbarger and Daniela Bolzmann, who has tried more than 40 of such time-management apps, discuss on Lunch Break. Photo: Getty Images. Trying to be more productive?
Economics Interactive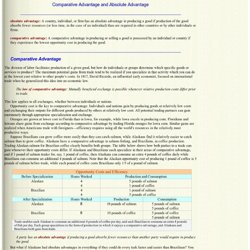 A party has an absolute advantage if producing a good absorbs fewer resources than another party would require to produce the good. But what if Alaskans had absolute advantages in everything–if they could do every task faster and easier than Brazilians? You might think that Alaskans must lose if Brazilians gain from trade but, surprisingly, both sides can gain. Suppose, for example, that a lawyer whose fees run $250 an hour types twice as fast as her secretary, whose wage is $12 hourly. She still gains by hiring the secretary.
process documentation - docstoc
Solving your employees' problems for them? Teach them new skills instead The Idea in Brief You're racing down the hall. An employee stops you and says, "We've got a problem."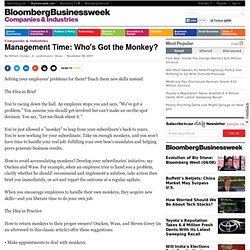 Management Time: Who's Got the Monkey?
TastyCupcakes.org
Managing Resistance to Change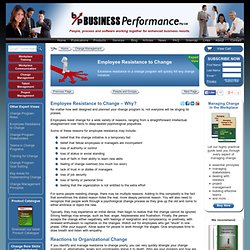 Employee Resistance to Change – Why? No matter how well designed and planned your change program is, not everyone will be singing its praises. Employees resist change for a wide variety of reasons, ranging from a straightforward intellectual disagreement over facts to deep-seated psychological prejudices. Some of these reasons for employee resistance may include: belief that the change initiative is a temporary fad belief that fellow employees or managers are incompetent loss of authority or control loss of status or social standing lack of faith in their ability to learn new skills feeling of change overload (too much too soon) lack of trust in or dislike of managers loss of job security loss of family or personal time feeling that the organization is not entitled to the extra effort
Project Management with Scrum « Ship Software OnTime!
Successful project management is easy. Successfully executed projects have at least these 3 common elements: Somebody (or everybody) maintains a list of everything that needs to get done, broken down into manageable chunks, with time estimates for completing each chunk; Every team member has a prioritized list of those chunks, which they are responsible for completing; There's at least one person who monitors the progress to make sure things are on track. Perform the above 3 tasks, and your project will have the highest probability of success.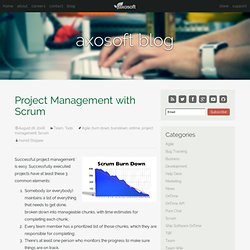 Michael C. Mah
Michael Mah is a Senior Consultant with Cutter's Agile Product & Project Management practice.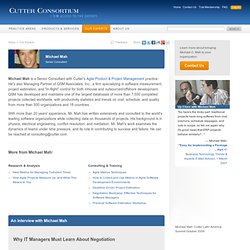 qrv.pdf (application/pdf Object)