Religion
1:1 Belief vs Claims - Truth-Saves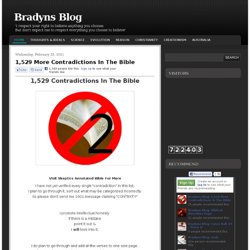 Bradyns Blog: 1,529 More Contradictions In The Bible
1,529 Contradictions In The Bible Visit Skeptics Annotated Bible For More
Ebon Musings: Choking on the Camel
I want to talk about atheists and anger. This has been a hard piece to write, and it may be a hard one to read.
Greta Christina's Blog: Atheists and Anger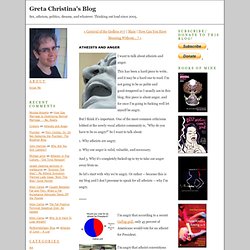 Carol Roper: Sick and Tired of God Stuff - An Open Letter to Theists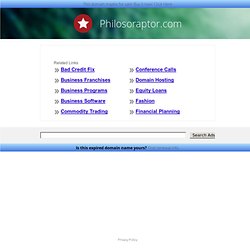 First of all, I am an atheist.
It is a common misconception that Christians founded America to have a Christian Nation. While Christianity is certainly the majority religion in the United States today that does not make it a Christian Nation – it just makes it a nation with many Christians.
Is America a Christian Nation? | Alabama Atheist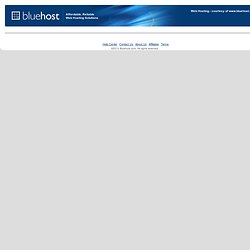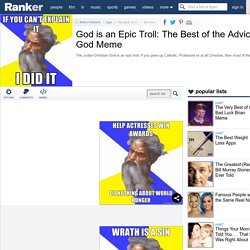 more The Judeo-Christian God is an epic troll. If you grew up Catholic, Protestant or at all Christian, then most of these iterations of this meme will hit home hard.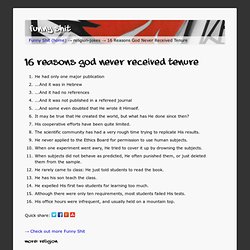 16 Reasons Why God Never Received Tenure at the University
Funny Shit (home) → religion-jokes → 16 Reasons God Never Received Tenure He had only one major publication ...And it was in Hebrew ...And it had no references ...And it was not published in a refereed journal ...And some even doubted that He wrote it Himself.
Science vs. Intelligent Design
159.png (PNG Image, 700x311 pixels)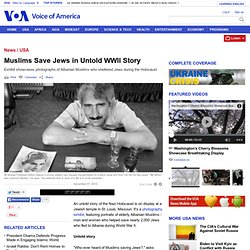 An untold story of the Nazi Holocaust is on display at a Jewish temple in St. Louis, Missouri. It's a photography exhibit , featuring portraits of elderly Albanian Muslims - men and women who helped save nearly 2,000 Jews who fled to Albania during World War II. Untold story
VOA | Muslims Save Jews in Untold WWll Story | Arts & Culture
The Christian Nation Myth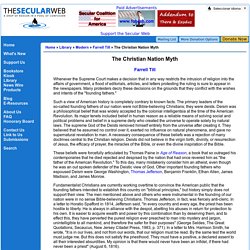 Farrell Till Whenever the Supreme Court makes a decision that in any way restricts the intrusion of religion into the affairs of government, a flood of editorials, articles, and letters protesting the ruling is sure to appear in the newspapers.
Friendly Atheist » Faith in a Box
Bill Maher Discusses Religious Fanatics - a News & Politics video
As with any religion, Christianity has its fair share of extremists and misguided followers. As evidence of this claim, here are 15 ridiculous (and funny) examples of bad Christian propaganda: Throughout the 1970s, Archie and the gang were provided to Spire Christian Comics to deliver a series of overtly Christian morals. Learn more about Archie Christian Comics here . ( source )
15 Awful Examples of Christian Propaganda |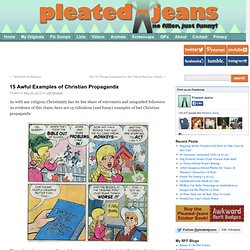 Richard T. Hughes: The Christian Right in Context, Part 1: The Long View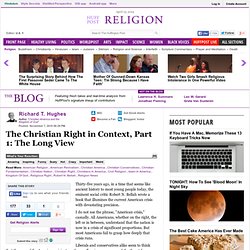 Thirty-five years ago, in a time that seems like ancient history to most young people today, the eminent social critic Robert N. Bellah wrote a book that illumines the current American crisis with devastating precision.
Modern American evangelical Christianity is rife with glaring inconsistencies and brimming with hypocrisy, on virtually every issue, from the death penalty, to its stand on Homosexuality, to the right to life, to support for Israel. How exactly does a modern Christian, professing rationality come to grips with these inconsistencies and contradictions? This article is certainly not meant as an exhaustive study - its brevity alone reveals that - but rather an aid to discussion.
Christians! How Do You Live With The Glaring Contradictions and Hypocrisy?
10 Reasons Why Christianity Is Wrong
10.