Lord of the Rings
Lexikon
Hauptseite – Ardapedia
Saruman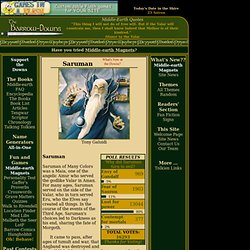 The Barrow-Downs
Tengwar (Elbenschrift, elbische Schrift) und ihre Verwendung
Runen, Tengwar, fremde Zeichen
THE TOLKIEN FORUM
Amanye Tenceli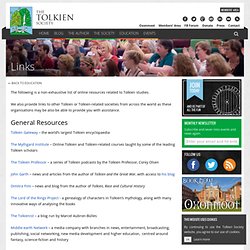 Links This list concentrates on Tolkien study resources, Tolkien clubs and societies and some original Tolkien-inspired artwork and memorabilia. It does include movie related sites, and others that have come to our attention.
Tolkien Society Links Page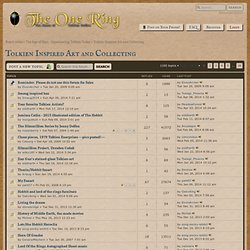 Tolkien Inspired Art and Collecting - The Hobbit, The Lord of the Rings, and Tolkien - The One Ring
The artistic interpretation of Tolkien's imagination can be breathtaking. Or it can be appalling... Join in on the discussion of the artistic representations and collectible items in the Tolkien universe.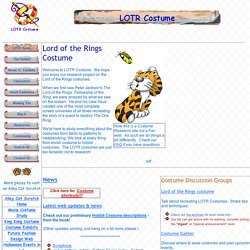 Welcome to LOTR Costume. We hope you enjoy our research project on the Lord of the Rings costumes. When we first saw Peter Jackson's The Lord of the Rings: Fellowship of the Ring, we were amazed by what we saw on the screen.
LOTR Costume Research Home