Kinect
intrael - Computer vision for the web
Intrael is a server that provides an HTTP interface for the MS kinect.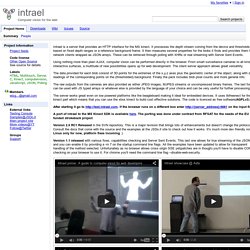 http://www.ifixit.com/Teardown/Microsoft-Kinect-Teardown/4066/
One Year Anniversary For the Kinect, Over 10 Million Units Shipped, A Game Changer in the World of Entertainment - buildsmartrobots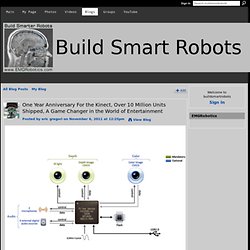 Hand Gesture Key Emulation Toolkit - Kinect Apps
Tools and Resources
This article functions as an introduction to building OpenKinect and as3kinect projects.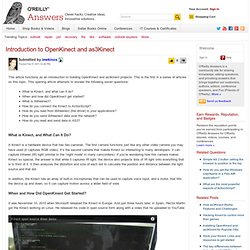 Introduction to OpenKinect and as3Kinect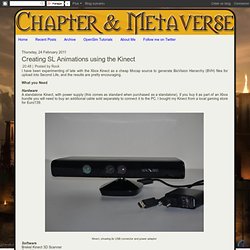 Creating SL Animations using the Kinect
I have been experimenting of late with the Xbox Kinect as a cheap Mocap source to generate BioVision Hierarchy (BVH) files for upload into Second Life, and the results are pretty encouraging.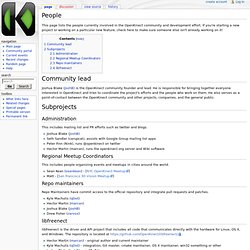 This page lists the people currently involved in the OpenKinect community and development effort. If you're starting a new project or working on a particular new feature, check here to make sure someone else isn't already working on it!
People