Coworking
Lucie, Bertrand et Xavier : indépendants et « co-workers » Lavoixeco - « Travailler, c'est trop dur », clame la chanson.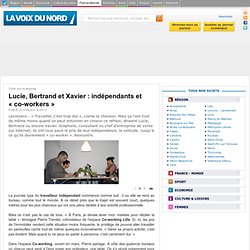 Mais ça l'est tout de même moins quand on peut entonner en choeur ce refrain, diraient Lucie, Bertrand ou encore Xavier. Graphiste, consultant ou chef d'entreprise de vente sur Internet, ils ont tous payé le prix de leur indépendance, la solitude. Jusqu'à ce qu'ils deviennent « co-worker ». Coworking Lille - Communauté et espace de travail pour indépendants et télétravailleurs. Le Blog coworkinglille. Les events - Ateliers CoworkingLille. NadineProject. Thank's JellyS for the use of your cow photo!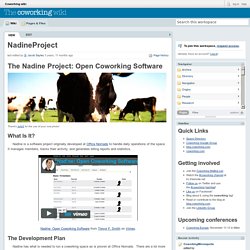 What Is It? Nadine is a software project originally developed at Office Nomads to handle daily operations of the space. It manages members, tracks their activity, and generates billing reports and statistics. The Development Plan Nadine has what is needed to run a coworking space as is proven at Office Nomads. Nadineproject/nadine - GitHub.
Managing coworking spaces. Small 35.00 USD/month Medium 75.00 USD/month.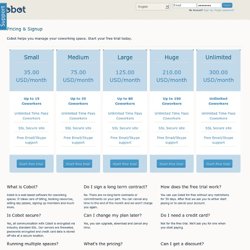 FrontPage. If you are a coworker, space owner, or coworking enthusiast, this site belongs to you.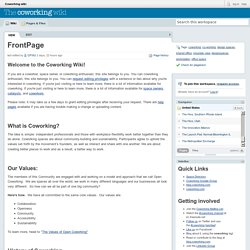 You can request editing privileges with a sentence or two about why you're interested in coworking. If you're just visiting or here to learn more, there is a lot of information available for space owners, catalysts, and coworkers. August 9, 2013 was International Coworking Day, and we celebrated all over the world. Check the hashtag #coworkingday or our Facebook Page to see the party, and come check out our stories!
Please note: it may take us a few days to grant editing privileges after receiving your request.
---