AdminServ
Server security doesn't need to be complicated. My security philosophy is simple: adopt principles that will protect you from the most frequent attack vectors, while keeping administration efficient enough that you won't develop "security cruft".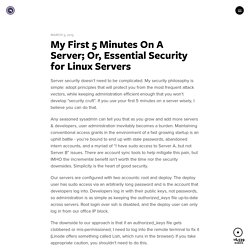 My First 5 Minutes On A Server; Or, Essential Security for Linux Servers | Bryan Kennedy
Learn the Basics - zeromq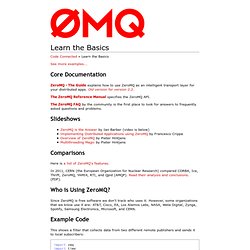 See more examples...
FAQ/English - Mumble
From Mumble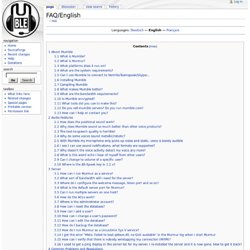 UPDATE #4 It's 2012, and this project is still alive, although I haven't worked on lipsync as much as I should. I want to, and have new ideas to implement and try out in the next few months. The two way sharing is a bit hacky, and I don't like it, the installer creates a cronjob : that checks for server changes to sync back every minute – and it tries to avoid conflicts by not running if a sync the other way is happening . Yes, if you're using 2 computers at once it could get confused, but so far, it's pretty good – but something I want to improve. I'm also very interested in ownCloud and using remote storage auth protocol like Unhosted proposes – these are two things I'd love to integrate into lipsync over the next few months. I really think having something that is all owned by the user, and in full control of the user, is still the ultimate way.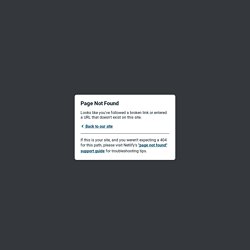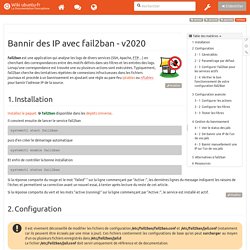 fail2ban
fail2ban lit les logs de divers serveurs ( SSH , Apache, FTP …) à la recherche d'erreurs d'authentification répétées et ajoute une règle iptables pour bannir l'adresse IP de la source.
Un serveur LAMP est un serveur web. Historiquement, l'acronyme "LAMP" fait référence aux quatre composantes d'un tel serveur web: L inux: le système d'exploitation constituant la base du système.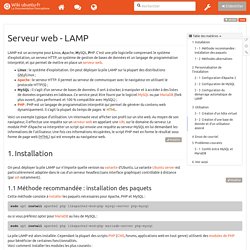 Le pare-feu tout simplement
ufw