Online Games
Season 9La Villa Nostra The crow is watching over you Die2Nite: The first free zombie survival game set in a hostile world inhabited by the living dead! Help your community or live (and die) alone... Game preview: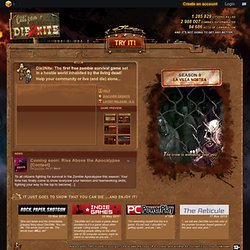 Die2nite.com
Neopets Cheats, Game Help, Neopets Freebies, Neopets Dailies
The Neopies are back! Now is your chance to vote for the best and worst of Year 15 (2013) in Neopia through this daily awards event! Voting in the daily category will give you a random prize, and be sure to vote every day as there will be a bonus prize available at the end! Unfortunately TNT have changed the styling of the event this year, so we have no way of knowing which categories may be returning. Head to the comments to have your say about what you think will be included in this year's awards! View our Y15 Neopies Guide »
Jellyneo.net | Neopets Help, Neopets Guides, Neopets Avatar Solutions, and Neopets News!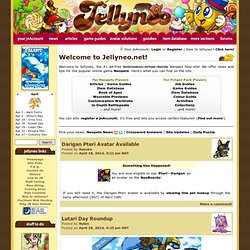 SunnyNeo.com - Neopets Help, Avatars, Graphics & Game Guides!