Life
YouTube to mp3 Converter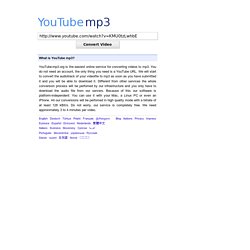 YouTube-mp3.org is the easiest online service for converting videos to mp3. You do not need an account, the only thing you need is a YouTube URL. We will start to convert the audiotrack of your videofile to mp3 as soon as you have submitted it and you will be able to download it.
Compassion Pit
oKsGl.png from googleusercontent.com
1richardderus Apr 5, 2009, 12:44pm aquascum of the German language LT loosed this list on the English threads, and I can't resist passing it on. Please copy and paste your bolded books read, italicized books not completed, and then sum up with a head count, so to speak. What does the list say about your reading habits? Who's first?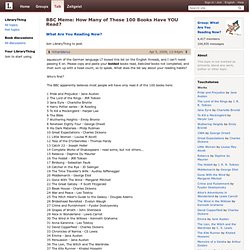 BBC Meme: How Many of These 100 Books Have YOU Read? | What Are You Reading...
Get Over A Crush Who Doesn't Like You!
www.nyancatfly.com
what can you learn on youtube? - Teh uber1337 Soup
Amazing Fact Generator - StumbleUpon
Inspirational Quotes<3