Новостные сайты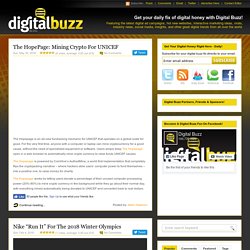 Playstation have created an installation that challenges people to insert their fingers into a machine that shock them, as a stunt to promote the new 'inFAMOUS: Second Son' game. People step right up, insert their fingers into the holes in the machine, before it charges up and starts increasing the shock over 5 long seconds… If you make it all the way, you win the new game! Great stunt for Playstation Belgium, but not many YouTube views… Created by TBWA. (Thanks Rindert)
Technology News, Companies & Innovation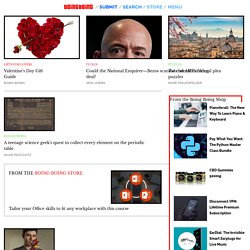 Xeni Jardin at 11:21 am Fri, Jan 17, 2014 • 0 Image: Reuters Reuters reports that digital security firm IntelCrawler claims to have uncovered "at least six ongoing attacks at merchants across the United States whose credit card processing systems are infected with the same type of malicious software used to steal data from some 40 million credit cards at Target Inc."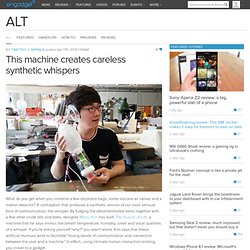 Grab a wearable, switch on the 'ole curved TV and fire up your favorite 3D printer. We came, we saw, we conquered and now we're ready to distill it all for you in the form of some high-quality video content. We're not going to suggest that it'll replace the seemingly endless stream of posts we've churned out over the past week or so, but if you've got a cocktail party full of guests you need to impress tonight, it'll help you drop some serious CES 2014 tech news knowledge on their collective heads. We've pulled together some top editors to offer up an abbreviated view of tech's biggest show of the year, charting trends in old standby categories like HDTV, mobile, tablets and cars, to emerging spaces set to define the changing face of the show for years to come. Oh, and we've also tossed in some fun video of the show's gadgets, because, well, it wouldn't be much of an Engadget Show without that sort of thing, now would it?
Featured Video January 6, 2014 (3:23) Machines in the Ghost (3:23) F Train Agency Machines in the Ghost http://www.adweek.com/video/advertising-branding/machines-ghost-154771January 6, 2014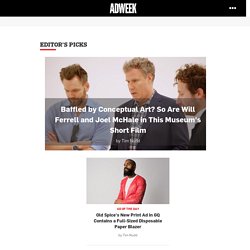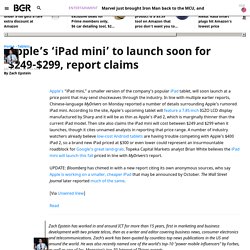 Apple's "iPad mini," a smaller version of the company's popular iPad tablet, will soon launch at a price point that may send shockwaves through the industry. In line with multiple earlier reports, Chinese-language MyDrivers on Monday reported a number of details surrounding Apple's rumored iPad mini. According to the site, Apple's upcoming tablet will feature a 7.85-inch IGZO LCD display manufactured by Sharp and it will be as thin as Apple's iPad 2, which is marginally thinner than the current iPad model. Then site also claims the iPad mini will cost between $249 and $299 when it launches, though it cites unnamed analysts in reporting that price range.
iPad mini price rumor: Specs revealed, priced between $249-$299
This is how companies die, how brands wither and, more cheefully in the other direction, how careers are made. Gradually, because every day opportunities are missed, little bits of value are lost, customers become unentranced. We don't notice so much, because hey, there's a profit. Profit covers many sins. Of course, one day, once the foundation is rotted and the support is gone, so is the profit. Suddenly, apparently quite suddenly, it all falls apart.