otros
Get flash to fully experience Pearltrees
¿Qué es la realidad aumentada? … comenzamos nuestro análisis sobre las mejores aplicaciones del mercado centradas en lo que se conoce como "experiencia de realidad aumentada" y lo hacemos desgranando el concepto; la realidad aumentada conocida por sus siglas procedentes del inglés AR o Augmented Reality, es un conglomerado de tecnologías que permiten la superposición de imágenes y datos en tiempo real. Imágenes obtenidas del mundo real y que pueden ser aplicadas a distintos aspectos y usos de la vida cotidiana como juegos, salud y marketing, han sido las aplicaciones más habituales hasta el momento. Centrándonos en el marketing y la publicidad destinada al aumento de las cifras de ventas, la realidad aumentada es vista como una fórmula óptima para dotar a la marca de un valor agregado que lo diferencia de la competencia , no cabe duda que se logra minimizar uno de los grandes obstáculos para los consumidores; la compra a ciegas.
package camara; import javax.swing.JOptionPane; /* * To change this template, choose Tools | Templates * and open the template in the editor.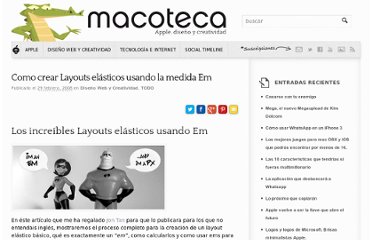 21 Flares Twitter 9 Facebook 9 Google+ 2 Pin It Share 0 Email -- Email to a friend 21 Flares × En éste artículo que me ha regalado Jon Tan para que lo publicara para los que no entendais inglés, mostraremos el proceso completo para la creación de un layout elástico básico, qué es exactamente un " em ", como calcularlos y como usar ems para crear capas elásticas que permitan mostrar contenido con imágenes y texto elástico, tanto horizontal como verticalmente. Qué es un layout elástico?